3 April 2013 11:55 (UTC+04:00)
1 164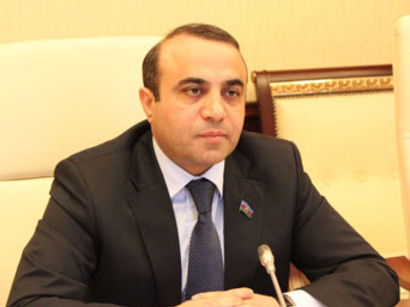 By Sabina Idayatova
The Draft Law on Public Participation was in the focus of discussions among Socio-Economic Development Activity (SEDA), the Council of State Support to NGOs under the President of Azerbaijan and Azerbaijan Lawyers Confederation on Tuesday.
Speaking at the event, chairman of the Azerbaijani parliamentary committee on legal policy and state building Ali Huseynli said that the draft law will play a crucial role in decision-making in the field of governance.
The author of the draft law, the chairman of the council of state support to NGOs, Azay Guliyev, said that the bill has been introduced to the agenda of the parliament's spring session. Three parliamentary committees have commented on the draft law.
The law will allow citizens to exercise social control over executive bodies and local authorities, and ensure a fruitful relationship with them, thus serving to provide transparency and publicity in the work of these entities.
Addressing the event, Natalia Bourjaily, Vice President for Newly Independent States of the International Center for Not-for-Profit Law (ICNL), said that international experience was used in drafting the bill and some amendments are expected to be made to the document.
Bourjaily also presented recommendations of the ICNL during the discussions.
Earlier, in February, the draft law was discussed at the parliament's social policy committee.
The committee chairman, Hadi Rajabli, then stated that the draft law envisions funding public participation from the state budget and its amount should be clarified.
In turn, deputy chairman of the committee Musa Guliyev stressed that the law on public participation will ensure public struggle for the implementation of the state policy on combating corruption, allowing civil society, NGOs and government agencies to work together.
The draft law so far has been discussed at the human rights and the legal policy and state building committees of Azerbaijan's parliament and the MPs deemed appropriate to put it on discussion at the plenary session of the Milli Majlis.
Related News