25 January 2013 16:31 (UTC+04:00)
968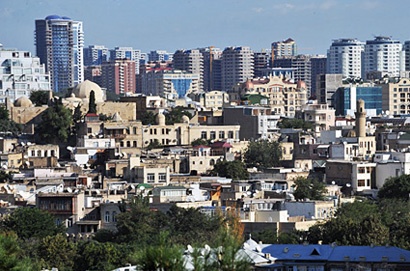 A meeting of senior officials of the Istanbul process on stabilising the situation in Afghanistan will be held in Baku, Azerbaijan on Feb. 6, Trend news agency reported.
A working meeting dedicated to the implementation of confidence building and measures in combating drugs within the Istanbul process was held in Baku on Friday, the Azerbaijani Foreign Ministry told Trend news agency on Friday.
The main objective of the meeting is to discuss the action plan within the implementation of these confidence building measures. Representatives of 24 state and international organisations attended the event.
The 'Istanbul Process: A New Agenda for Regional Cooperation' is a political process organised by Afghanistan's neighbours and regional countries, in the 15 countries conventionally known as the 'Heart of Asia'.
The main purpose of the Istanbul process is to ensure peace, stability and development in Afghanistan through a regional factor. Azerbaijan, which as a country is playing an important role in the development of cooperation in the region by ensuring the stability and development, is a full member of one of the most active participants of the Istanbul process.
Related News