Azerbaijani president meets head of International Weightlifting Federation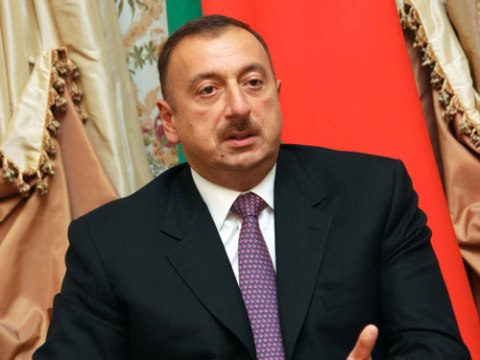 President of Azerbaijan Ilham Aliyev has received today Tamás Aján, president of the International Weightlifting Federation (IWF), AzerTac state news agency reported.
Mr. Ajan said the IWF decided to hold its next congress in Baku, and stressed the importance of this event. Aján said the congress would bring together representatives from more than 100 countries. He added the congress would be followed by a tournament involving weightlifters from 25 countries.
President Ilham Aliyev recalled his meeting with Tamás Aján during the London Summer Olympic Games. The Head of State underscored the importance of the fact that the IWF would hold its next congress in Baku.
They spoke of government care for development of all spheres of sports in Azerbaijan, including weightlifting. The importance of successes Azerbaijani sportsmen gained in international competitions was emphasized at the meeting.
They also expressed confidence that Azerbaijan`s cooperation with the IWF would further develop.