12 December 2012 10:42 (UTC+04:00)
1 346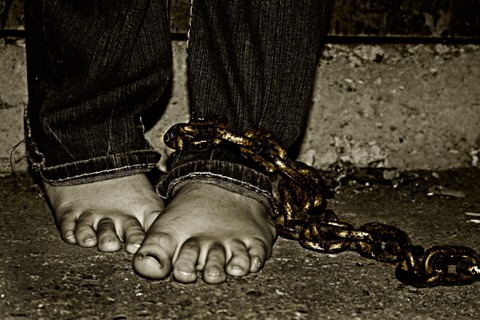 By Nigar Orujova
484 human trafficking cases including ten cases of forced labor have been recorded in Azerbaijan in the past six years, Deputy Interior Minister Vilayat Eyvazov has said.
363 traffickers were brought to trial, 225 criminal groups were detected on related charges, with eight neutralized, since 2006, Eyvazov said at an international conference in Baku last week.
Azerbaijan approved the National Action Plan on Combating Human Traffic in May 2004.
Each year funds worth $500,000 are allocated from the state budget to combat human trafficking, Eyvazov noted.
US Ambassador Richard Morningstar, participating in the conference, which focused on stepping up cooperation in combating human trafficking and forced labor, said that according to the International Labor Organization (ILO) report for 2012, 21 million people are unfree labor and sexual exploitation victims worldwide, 2 million of whom fall to East and West Europe and CIS.
According to the UN, most of the human trafficking victims are engaged in forced labor, Morningstar said.
Branding human trafficking as a form of slavery, Morningstar said about 14.2 million people are unfree labor victims, which is triple the sexual exploitation rate.
Human trafficking brings outlaws $32 million in profit per year, which is used to finance international terrorism.
According to the ILO Special Action Programme to Combat Forced Labour (SAP-FL), global profits from forced trafficked labor exploited by private agents are estimated at $44.3 billion per year. About 70 percent of this amount, or $31.6 billion, comes from trafficked victims. Nearly half of this sum - more than $15 billion - comes from industrialized countries.
According to statistics of the Interior Ministry Department on Combating Human Trafficking, the number of human trafficking cases in Azerbaijan was rising prior to 2009 but has been decreasing since then. 27 such cases were registered in 2006, 74 in 2007, 76 in 2008, and 80 in 2009, followed by a reduction to 70 cases in 2010 and 69 cases in 2011.
According to the US State Department annual report assessing the situation with human trafficking in countries around the world, Azerbaijan is a source, transit, and destination country for men, women, and children subjected to forced labor and women and children subjected to sex trafficking.
"Men and boys from Azerbaijan are subjected to conditions of forced labor in Russia. Women and children from Azerbaijan are subjected to sex trafficking in the United Arab Emirates, Turkey, Russia, and Iran. Women and children from Azerbaijan are subjected to sex trafficking and children are subjected to forced labor, including forced begging, within the country," the Trafficking in Persons Report 2012 claimed.
The State Department charged that Azerbaijan is also a destination country for men from Turkey, Afghanistan, and China subjected to conditions of forced labor, primarily in the construction industry. Chinese women are subjected to forced labor as street vendors and in agriculture in Azerbaijan, it said.
In 2011, Azerbaijani victims were identified in Afghanistan and Turkmenistan, and victims from Turkmenistan, Pakistan, Ukraine, and the Philippines were identified in Azerbaijan by civil society groups, the US government said.
The report claimed further that the Azerbaijani government "does not fully comply with the minimum standards" for the elimination of human trafficking.
"During the reporting period, the government did increase funding for protection services, implemented measures to protect at-risk children, made new efforts to inspect work places, and passed legislative amendments which, if implemented, could contribute to an increase in prosecutions and victim protection," the State Department said.
In its recommendations, the State Department said Azerbaijan should strengthen efforts to identify victims of forced labor by improving implementation of the national victim referral mechanism and by training labor inspectors on proactive victim identification techniques.
It also offered to demonstrate and report on efforts to vigorously investigate, prosecute and convict government officials allegedly complicit in both sex and labor trafficking; improve quality of labor inspections at construction sites in order to identify victims of forced labor; and consider amending legislation governing labor migration to require work permits for migrant construction workers from all countries.
Azerbaijan should also enhance victim protection during court proceedings; send court verdicts to addresses chosen by the victims; enforce the law against passport withholding; and continue efforts to raise public awareness about both sex and labor trafficking, the State Department stated.
Related News