6 December 2012 17:31 (UTC+04:00)
1 533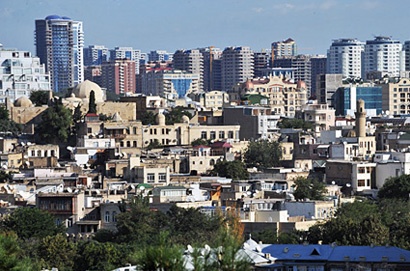 The second International Soft Computing Conference dedicated to world-famous scientist Lotfi Zadeh wrapped up in Baku on Thursday, AzerTac state news agency reported.
The conference brought together some 60 scientists from US, Canada, Russia, Ukraine, Turkey, Japan, Portugal, Poland, Hungary, Italy, Spain, Iran, Finland, Czech Republic, India, France, Brazil and Belgium.
Totally 100 lectures covering soft computing themes were delivered at the conference.
Lutfi Zade is a scientist of Azerbaijan origin, a founder of theory of fuzzy logic in the area of artificial intellect, professor of University of California, Berkeley. He is the only man to be elected the lifelong professor of this institution of higher education. He is an honored chairman of Azerbaijan Diaspora organization in America. Lotfi Zadeh is a member of many academies in the foreign countries. He is considered to be a scientist whose works are most referred to in the world.

Related News