Azerbaijani MP urges parliament to issue protest to Uruguay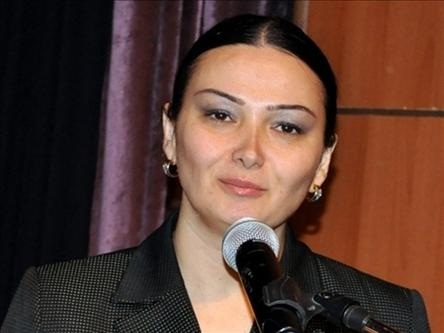 The Azerbaijani parliament must protest against recent statements of Uruguay's MP and his illegal visit to the country's occupied territories, MP Ganira Pashayeva said at a session of the Parliament on Wednesday.
"The Uruguay's MPs actions show disrespect towards the Azerbaijani people," Pashayeva said. "They are contrary to international standards and have a negative impact on the settlement of the Armenian-Azerbaijani Nagorno-Karabakh conflict. The Foreign Ministry is taking the necessary measures. However Parliament must lodge a protest to Uruguay's leadership."
Uruguay may become the first country which recognises the independence of the separatist Nagorno-Karabakh, head of the Armenian-Uruguayan inter-parliamentary friendship group and member of the Committee on Foreign Relations of Uruguay's Parliament Rubén Martínez Huelmo said on Tuesday in Khankendi -- the center of the self-proclaimed Nagorno-Karabakh republic run by ethnic Armenians in occupied Azerbaijani territories, ARKA news agency reported.
The conflict between the two South Caucasus countries began in 1988 when Armenia made territorial claims against Azerbaijan. Armenian armed forces have occupied 20 per cent of Azerbaijan since 1992, including the Nagorno-Karabakh region and seven surrounding districts.
Azerbaijan and Armenia signed a ceasefire agreement in 1994. The co-chairs of the OSCE Minsk Group - Russia, France and the U.S. are currently holding peace negotiations.
Armenia has not yet implemented the U.N. Security Council's four resolutions on the liberation of the Nagorno-Karabakh and the surrounding regions.