Kazakhstan representatives to join Int'l Astronautical Congress in Baku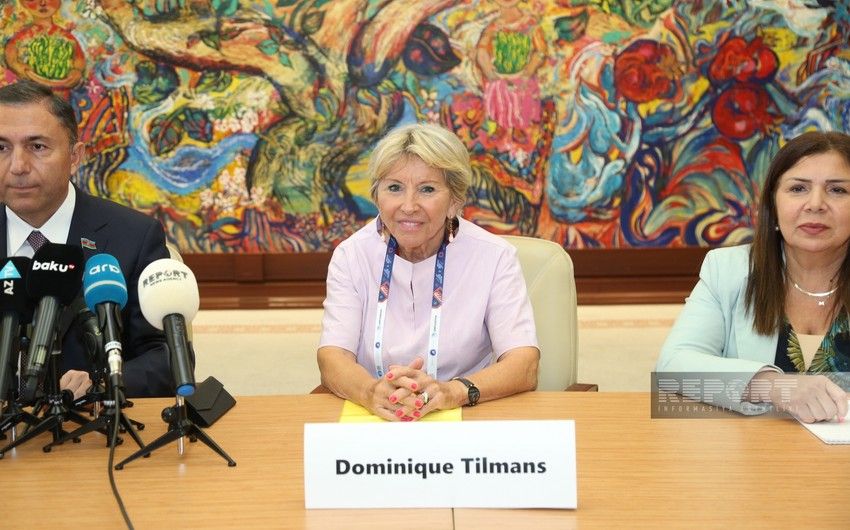 Representatives of Kazakhstan will take part in the International Astronautical Congress in Baku.
Advisor to the President of the International Astronautical Federation (IAF) Dominique Tilmans said this during a press conference at the meeting of the 13th international session of the IAF, Azernews reports.
"Tomorrow, that is, on the first day of the International Astronautical Congress, representatives from Kazakhstan will arrive in Baku. We will be glad to see them at this event," Tilmans said.
Dominique Tilmans noted that the meeting, which was held in Baku, was very interesting and important from the point of view of the space industry.
Notably, the International Astronautical Federation's MMOP has been organized since 2009.
The 13th meeting is being held on the eve of the 74th Baku International Astronautical Congress scheduled for October 2-6.
The International Astronautical Congress in Azerbaijan was held for the first time in 1973 on the initiative of National Leader Heydar Aliyev.
The 24th International Astronautical Congress was held in Azerbaijan on October 7-13, 1973 under the motto "Space Research - Penetration of Science and Technology". Baku became the first city in the South Caucasus region where this event was organized.
In 2019, Azerbaijan's capital won the right to host the most prestigious event of the space industry for the second time at the General Assembly of the International Astronautical Federation in Washington, DC.
Organized by Azercosmos, the 74th International Astronautical Congress "Global Challenges and Opportunities: Give Space a Chance" will be held in Baku on October 2-6, 2023.
---
Follow us on Twitter @AzerNewsAz