Turkish astronaut wants to take Azerbaijani flag to space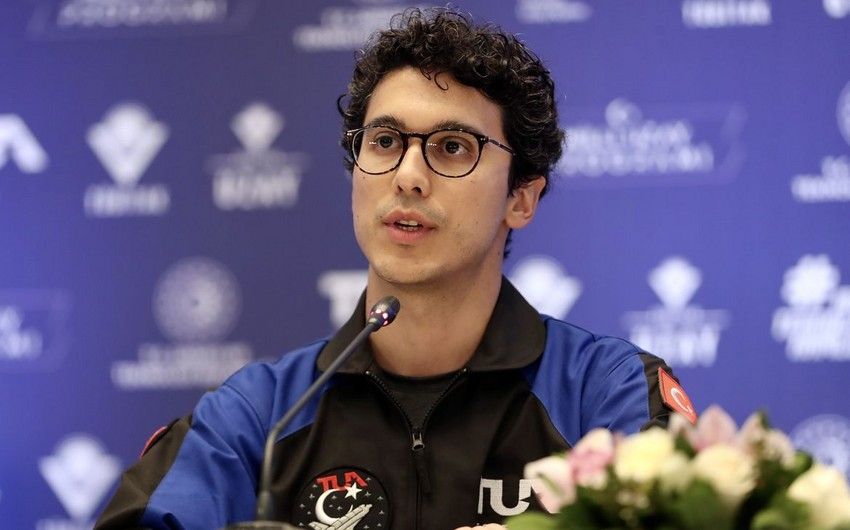 Turkish astronauts want to take the Azerbaijani flag to space, Azernews reports, citing Astronaut Tuva Cihangir Atasever telling at an interview with Anadolu Agency.
It is worth noting that Tuva Cihangir Atasever is the first-ever Turkish astronaut who will fly into space.
Atasever, whose mother is Azerbaijani, said he plans to take two flags and several photographs with him on the mission. He also stated that he is prepared to fly at any moment and that the flight is expected to take place in the first quarter of next year.
The mission is part of a larger effort by Turkiye to expand its space exploration capabilities and establish a national human space program. Axiom Space, a U.S.-based commercial space company, is working with the TÜBİTAK Space Technologies Research Institute (TÜBİTAK UZAY) and the Turkish Space Agency, Türkiye Uzay Ajansı (TUA), to enable this effort.
The astronaut selection process is being managed by TÜBITAK UZAY with support from Axiom Space. Candidates for flight complete Axiom's rigorous training curriculum over many months in preparation to live and conduct meaningful work in space.
This mission is a part of Turkey's ambitious 10-year space road map, which includes missions to the low-Earth orbit and the Moon as well as developing internationally viable satellite systems.
The historic agreement between Axiom Space and the government of Turkiye to send the first Turkish astronaut to space was signed at the International Astronautical Congress (IAC) in Paris on September 19, 2022.
This mission by Tuva Cihangir Atasever will be a major milestone in the history of space exploration and will help to expand the international community of space explorers to a larger and more diverse representation of humanity.
---
Follow us on Twitter @AzerNewsAz