Shusha's investment opportunities presented to entrepreneurs [PHOTOS]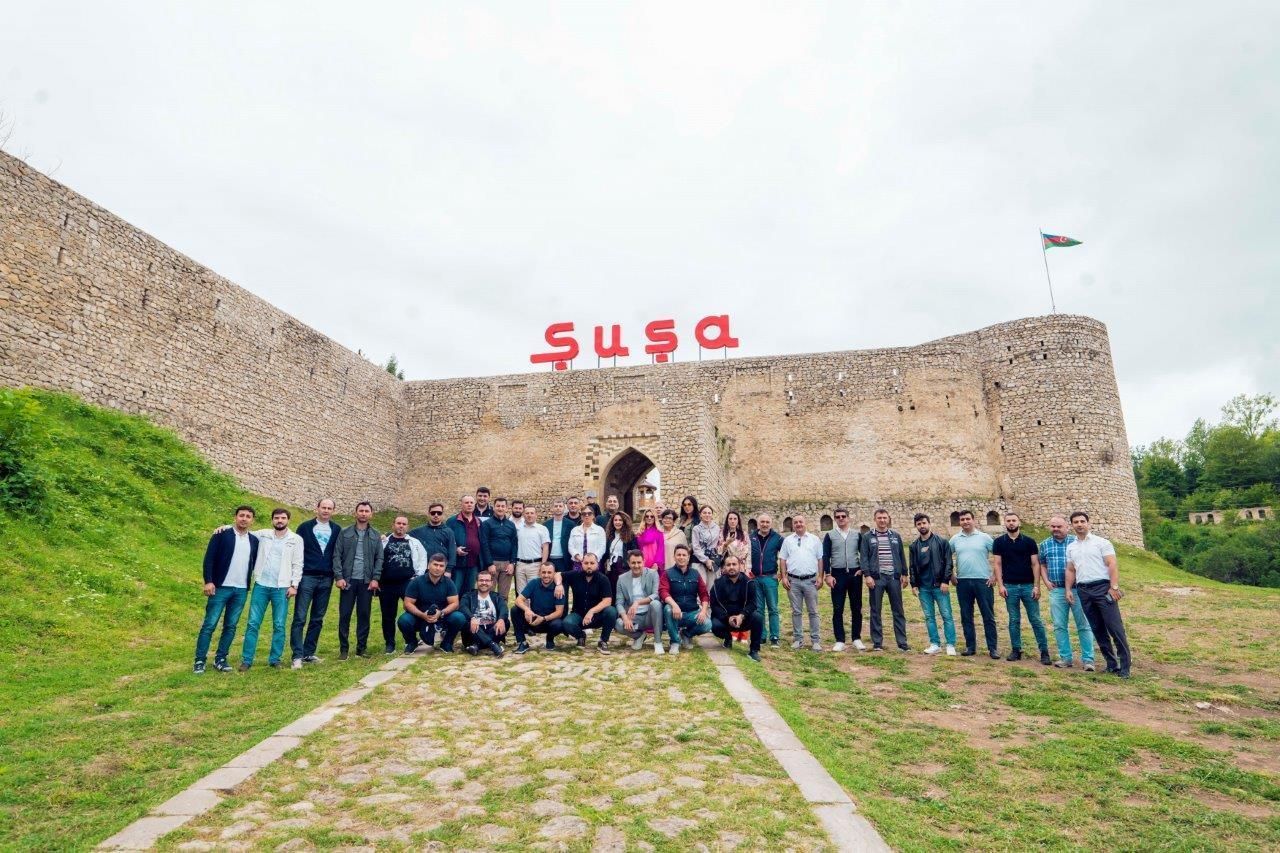 The Small and Medium Business Development Agency under the Ministry of Economy organized a visit of entrepreneurs to Shusha, and the city's investment opportunities were presented to them, Azernews reports, citing SMBDA.
More than 40 businessmen operating in various sectors of the economy took part in the visit.
At the meeting of the entrepreneurs with the management of the Office of Shusha City State Reserve, Tural Novruzov, the executive director of the office, informed the participants about the restoration and construction works carried out in Shusha, the projects started and planned, the role of the state and private sector in this field, and investment opportunities for entrepreneurs. Elnur Aliyev, department head of SMBDA informed about the application procedures for businessmen who want to start business in the region, and the questions of entrepreneurs were answered.
The SMBDA is committed to supporting the growth of small and medium-sized enterprises (SMEs) in Azerbaijan. By providing access to finance, entrepreneurial education and skills training, and access to technology and digital capabilities, the SMBDA helps SMEs become more productive and competitive.
The visit to Shusha was part of the SMBDA's efforts to unlock investment opportunities in the city. Shusha is a historically and culturally significant city in Azerbaijan, and it is home to a number of important cultural and economic sites. The city is also a major tourist destination, and its potential for growth and development is immense.
The entrepreneurs who visited Shusha were presented with a range of investment opportunities, from tourism and hospitality to retail and manufacturing. The SMBDA is committed to helping entrepreneurs make the most of these opportunities and to create a more prosperous future for citizens.
By providing access to finance, skills training, and other resources, the SMBDA is helping to unlock the potential of Shusha and to create a more vibrant and prosperous economy. The SMBDA's efforts to support SMEs in Azerbaijan are helping to create jobs, reduce poverty, and promote economic growth.
---
Follow us on Twitter @AzerNewsAz