Azerbaijani Parliament Speaker visits exhibition in Poland [PHOTOS]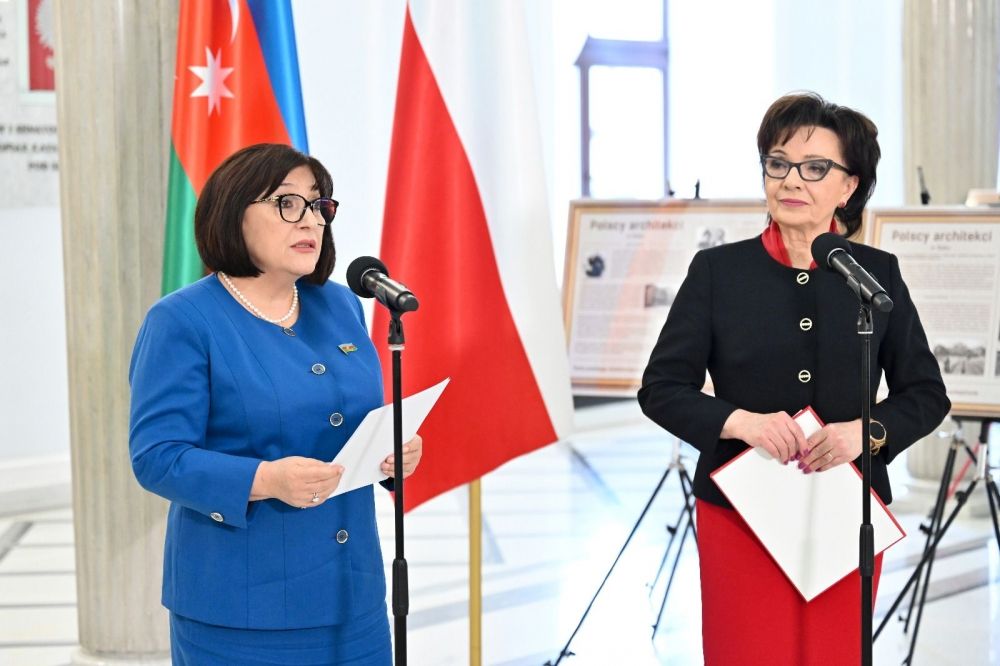 Azerbaijani Parliamentary Speaker Sahiba Gafarova has visited the exhibition "Pearls of Polish heritage in Azerbaijan" organized in the Polish Sejm.
Addressing the event, Speaker of the Seimas Elzbieta Vitek said that such events contribute to the development of the Azerbaijani-Polish ties and serve to bring the two nations closer together. She emphasised that such events also allow the promotion of the cultural values of the two peoples, Azernews reports.
In her speech, Azerbaijani Parliamentary Speaker Sahiba Gafarova said that Azerbaijan, where East and West meet, is the homeland of many cultures.
She pointed out that great civilizations have existed in Azerbaijan, and multiculturalism and tolerance have become an integral part of the life of every Azerbaijani, regardless of nationality.
Emphasizing the 200-year-old Polish heritage in Azerbaijan, Azerbaijani Parliamentary Speaker Sahiba Gafarova noted that Poles have historically distinguished themselves in Azerbaijan as architects, lawyers, engineers, teachers, soldiers, entrepreneurs and statesmen.
She emphasised that the Poles participated in the activities of the Azerbaijan Democratic Republic, the first secular, parliamentary democratic state in the Muslim East and the Turkic world.
They were represented in almost all government structures. Stanislav Vonsovich, the representative of the Polish National Council, was one of the deputies representing national minorities in the Azerbaijani Parliament at that time.
The Azerbaijani Parliamentary Speaker specially also stressed the role of Polish architects who left a great legacy in the creation of the unique beauty of Baku at the end of the 19th - beginning of the 20th century.
Note that the exhibition displays the masterpieces of those famous Polish architects.
---
Follow us on Twitter @AzerNewsAz