Police in Baku detain members of Iranian drug gang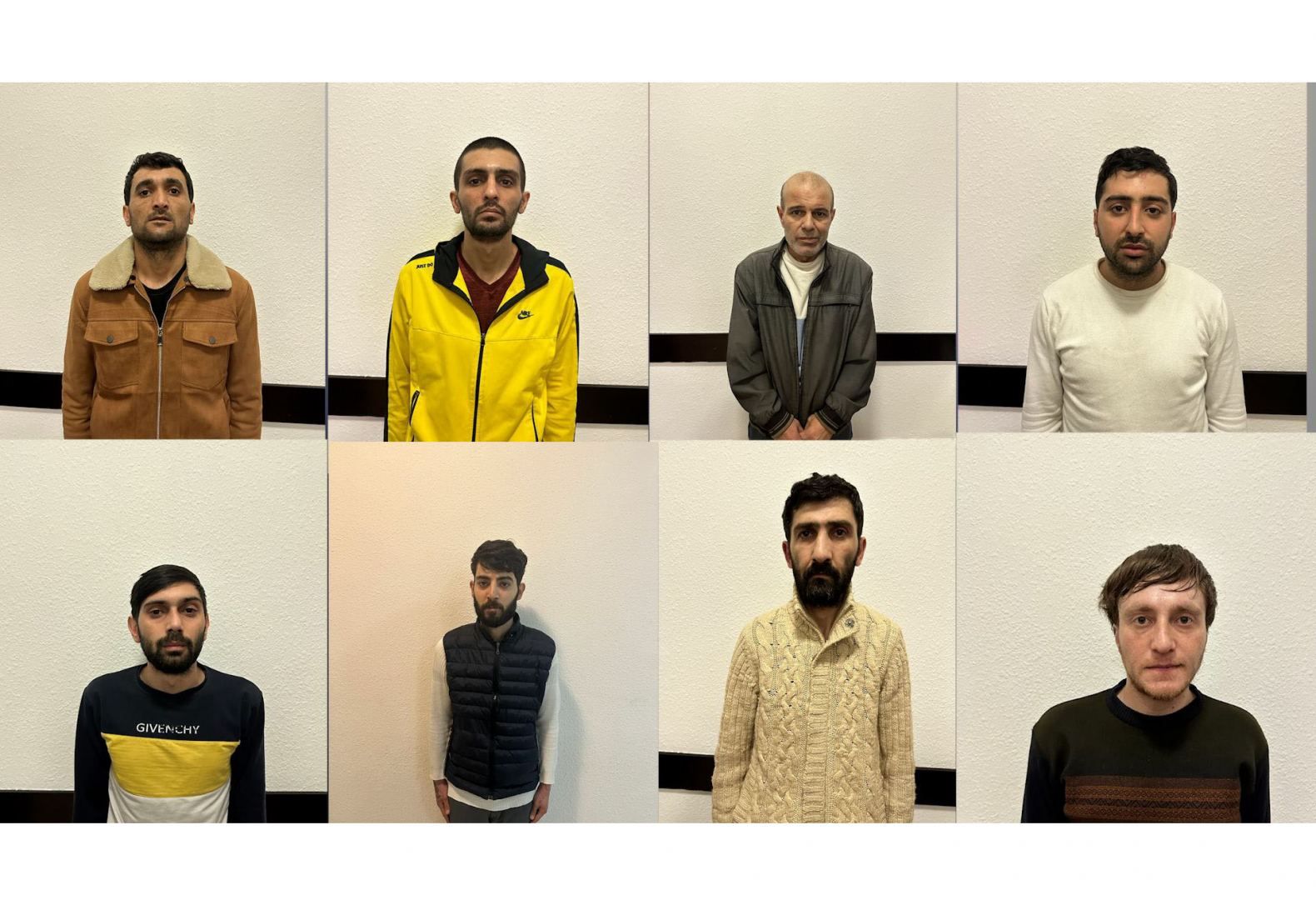 Officers of Baku's Nasimi District Police Department, as well as territorial departments and subdivisions of the police, carried out regular raids in Papanin and Kubinka areas of the district, the Interior Ministry reports.
According to the ministry, Murad Baxshshiyev, Murad Ismayilov, Soltan Nuriyev, Orxan Nuriyev, Aydin Allahverdiyev, Rashid Nuriyev, Parvin Ismayilov, and Nizami Mursalov were detained during the raids for illegal drug trafficking and sale at the indicated addresses.
About two kilograms of heroin, methamphetamine, and pills containing illegal psychotropic substances were found and seized from them.
"The detainees claim that through social networks they met with an Iranian citizen named Sayyad, from whom they received drugs for the purpose of selling them online. It was also established that some of the detainees were actively promoting drugs among young people and adolescents," the ministry said.
Besides, according to the ministry, the collected materials were sent to the investigation department of the Nasimi district police department.
A measure of restraint in the form of arrest was chosen in respect of the detainees by a court decision, and operational and investigative measures are underway, the ministry added.
Previously, members of a gang involved in drug trafficking were detained in Bina village of Baku during operations carried out by the police department of the Khazar district.
As a result of the operation, Elnur Asadov and seven members of the gang lead by him were detained.
During the investigation it was revealed that Asadov met an unknown Iranian citizen on social media and was spreading drugs, following the latter's instructions.
---
Follow us on Twitter @AzerNewsAz