Azerbaijani military doctors continue provision of medical aid to Turkiye's quake victims [PHOTO]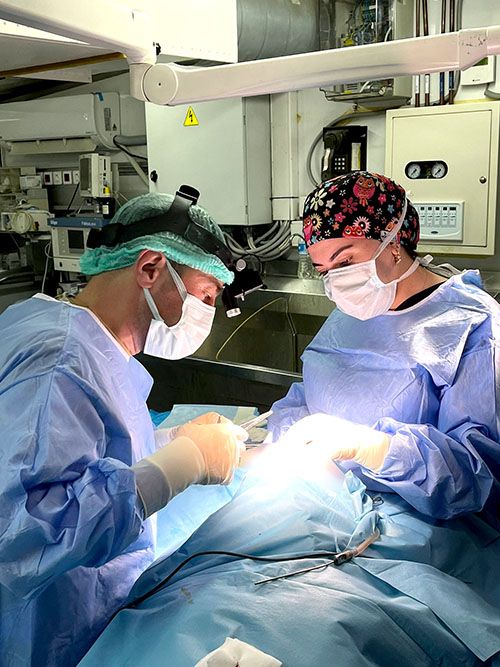 The Azerbaijani military medical personnel, equipped with all types of medical equipment, is continuing operations in Turkiye's quake-hit province of Kahramanmaras with the representatives of the Ministry of Health of Türkiye and the Turkish Armed Forces, Azernews reports, citing the Defense Ministry.
The Azerbaijani medical team, which is helping the earthquake victims in the brotherly nation, successfully completed the following 10 surgeries and examined 49 injured people.
468 patients received ambulatory care from Azerbaijani military doctors, who have performed a total of 71 surgical procedures.
The 20 military medical personnel from the Azerbaijani Army, including a general surgeon, traumatologist, otolaryngologist, ophthalmologist, neurosurgeon, rheumatologist, anesthesiologist, plastic-reconstructive surgeon, medical attendant, operating nurses, and anesthetists, were dispatched to Turkiye on the president of Azerbaijan Ilham Aliyev's orders.
A 7.7-magnitude earthquake hit Turkiye's southeastern part on February 6, 2023, according to the European-Mediterranean Seismological Centre.
The overall death toll in Turkiye has risen to above 43,000.
Azerbaijan was the first country to provide assistance to Turkiye immediately after the earthquake without a call for aid.
Azerbaijani rescuers are currently working in the quake-hit regions of Turkiye with young volunteers on the scene to provide survivors with aid.
---
Follow us on Twitter @AzerNewsAz