Azerbaijan's Parliament condemns terrorist act in Tehran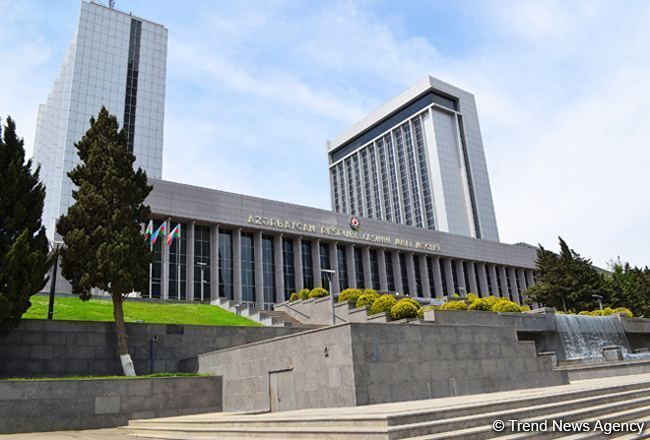 The Azerbaijani Parliament has strongly condemned the terrorist act against the country's embassy in Iran committed on January 27, 2023, Azernews reports.
The Parliament noted that the responsibility for the act lies on Iran since in accordance with the Vienna Convention of 1961, the host country is obliged to ensure the security of diplomatic missions and their employees.
"Unfortunately, Iran has been conducting smear campaigns against Azerbaijan in recent days. In this regard, taking measures to prevent possible attacks on Azerbaijan's diplomatic missions should have been the focal point of Iranian law enforcement agencies. As it is, the possibility of an armed person's free penetration into the administrative building of the embassy, where a special security regime operates, raises serious questions. We consider Iran's statements about the reasons for this brutal attack to be unsatisfactory. We demand a thorough investigation of the incident, the punishment of all those responsible, including those behind this bloody criminal act, as well as the disclosure of the circumstances that resulted in the terrorist act. The customers, instigators, and perpetrators of the terrorist act against the Azerbaijani embassy in Iran should also know that under no circumstances will they be able to carry out their dirty intentions. We extend our deepest condolences to the family and relatives of the victim, as well as wish a speedy recovery to the wounded," the parliament said.
---
Follow us on Twitter @AzerNewsAz