Azerbaijan among Georgia's top investors [UPDATE]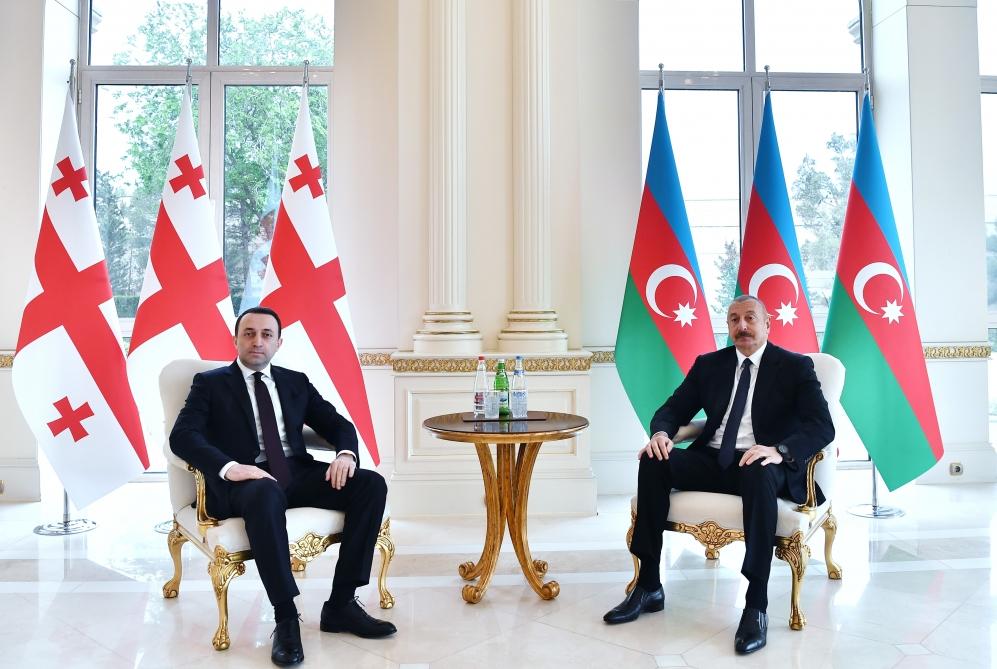 By Aisha Jabbarova
President Ilham Aliyev has said that Azerbaijan is one of the largest investors in Georgia's economy and praised joint regional projects carried out by the two countries.
Receiving the Georgian Prime Minister in Baku on May 5, Aliyev said that there is good history of implementation of joint projects, like energy projects, transportation projects and these projects have changed the map of the region, political, economic, transportation and energy map.
"Without strong partnership between our countries the implementation of this project wouldn't have been possible," Aliyev said.
The president also thanked the Georgian government for constant support in implementation of the Southern Gas Corridor that will take Azerbaijan's natural gas to European markets and that was put into operation on December 31, 2020.
The president stressed that Southern Gas Corridor project has a tremendous importance for general development, for stability, predictability, cooperation not only in the region of Caucasus but in a broader Eurasian region.
Furthermore, he spoke about the friendly ties between the Azerbaijanni and Georgian people "that are based on the long history, centuries of history of good neighborhood and friendship."
In turn, Garibashvilli said that the two countries have excellent relationship and our relationship counts centuries.
"We are absolutely determined and motivated to continue to implement even more projects together that will strengthen our relationship and brotherhood," the PM said.
--
Follow us on Twitter @AzerNewsAz