12 December 2020 14:23 (UTC+04:00)
2 167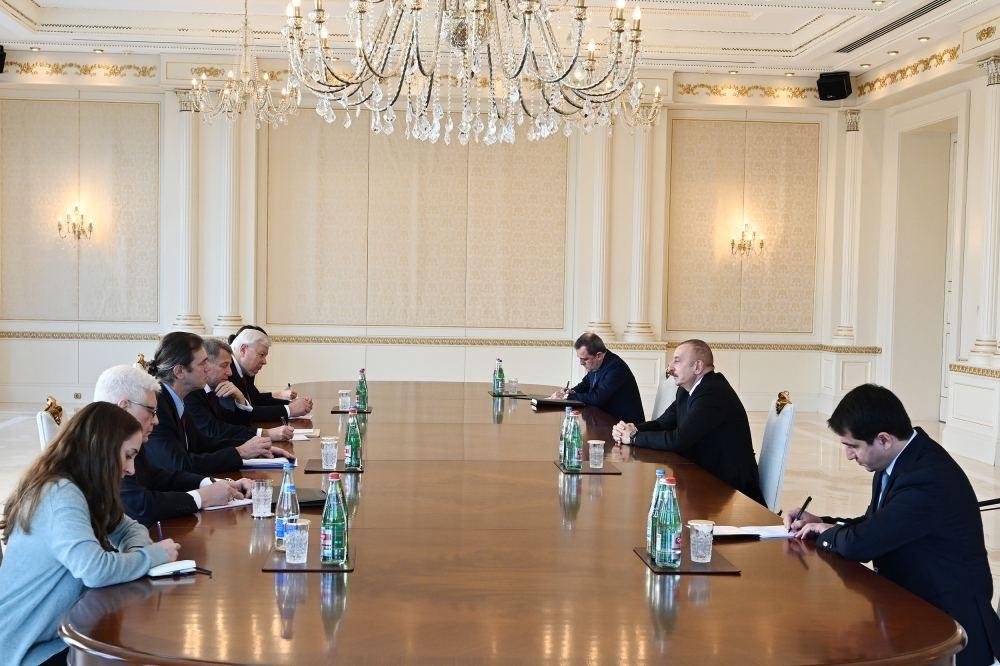 By Aisha Jabbarova
President Ilham Aliyev has said that the OSCE Minsk Group that had been mediating the negotiations between Armenia and Azerbaijan, failed to resolve the Nagorno-Karabakh conflict.
Aliyev made the remarks while receiving co-chairs Stephane Visconti of France, Andrew Schofer of the US, Ambassador of Russia to Azerbaijan Mikhail Bocharnikov and Personal Representative of the OSCE Chairperson-in-Office Andrzej Kasprzyk on December 12.
Aliyev said that the status-quo in the region has changed and it was the Azerbaijani government that resolved the 30-years-old conflict through force and political means.
"Azerbaijan resolved the conflict which lasted for almost 30 years, resolved by force and by political means. Unfortunately, Minsk Group did not play any role in resolution of the conflict, though, Minsk Group had a mandate to do it for 28 years. I participated in negotiations for the last 17 years. As I said, during the war, though there have been an activity of the Minsk Group, in elaborating ideas and trying to be creative, but there was no result. And this is a reality," Aliyev said.
Aliyev said that the recent 44-day-war ended with Armenia's capitulation, reminding that it was Armenian Prime Minister Nikol Pashinyan who derailed the negotiations process that had been going on for 17 years.
"Pashinyan ruined the process, he ruined the negotiation format. He tried to do it. His provocative statements and actions made negotiations absolutely meaningless. I several times referred to what he said and what he did and that was absolutely unacceptable. His provocative, insulting actions and statements against Azerbaijan and its people had to be addressed and we punished him severely. So, he had to admit his defeat, he had to plea for a ceasefire."
The president reminded that following the November 10 peace deal between Azerbaijan, Russia and Armenia, he gave Armenia time to withdraw its troops and then extended this period by another ten days.
"Though, when Armenian gangs and Armenian army were ethnically cleansing Kalbajar [in 1993], they didn't give a day to Azerbaijanis. They killed them, they forced them to leave. Azerbaijanis from Kalbajar had to go through the high mountains, 3500 meters high. That was the beginning of April, very cold and many of them got frost. So, we gave them additional time. "
The president also touched upon vandalism Armenians displayed while withdrawing from occupied Azerbaijani lands.
"They started to burn the houses. The houses which they did not build. They started to destroy everything. I was informed just several days ago that they have destroyed all the water power stations which existed there, destroyed completely. They burned our forests. They cut our trees. They behaved, they continue to behave as barbarians. There is no other way how to name those who do it. But we kept our word, we stopped the war. If we did not stop the war, everybody knows what would have happen, Armenian army was completely destroyed, demoralized and had no means to do anything."
Aliyev reminded that there was no single building left in Fuzuli to put Azerbaijani flag on.
"In Aghdam, the only not completely destroyed building was the mosque. And when we started to investigate why they did not destroy it completely our people said that because they needed to have some building in Aghdam just to measure the distance, if Azerbaijani army goes on offensive. So, it will be easier for them to measure the distance. So, the mosque was a kind of an orienteer for them."
Furthermore, Aliyev said that Azerbaijan destroyed the myth created in Armenia about invincibility of their army, stressing that during 44 days, the Azerbaijani army liberated more than 300 cities, villages, and other settlements.
The president stressed that Baku had the opportunity but no intention to enter the Armenian territory and the Azerbaijani Army only liberated Azerbaijan's own territories during the military operations.
The president described as "historical achievement" connection between Azerbaijan and its Nakhchivan exclave that was ensured as a result of the trilateral agreement of November 10, which Pashinyan also signed.
"It creates opportunities for future discussions about how region will be formed in the future."
The president said that Armenian people can live as they do in different parts of Azerbaijan now in safety and dignity, and they will live well under his administration.
"We are seeing now after the war the villages where Armenians lived, extreme poverty. It's unbelievable how people lived there. What was the purpose of this occupation? Why Armenians needed for so many years to keep their own people like slaves."
Furthermore, Aliyev spoke about Armenia's war crimes that including the missile attacks on civilian compounds in Ganja, Barda, Tartar with cluster munitions and phosphorus bombs. Armenians had also chained their own people in trenches to stop them from leaving their positions as the Azerbaijani army was advancing, Aliyev said.
The president also spoke about Armenia's use of mercenaries during the war.
"There were numerous facts in our hands about the mercenaries which Armenians used. I already said, whose residents these people are, don't want to repeat. But we have passports in our hands, and we have detected foreigners in our prison."
Speaking about the international community's lack of response to the Nagorno-Karabakh conflict, Aliyev said.
"Why was the conflict not resolved for so many years despite the resolutions of United Nations Security Council, decisions of OSCE, decisions of other international organizations? And three permanent members of UN Security Council could not use their leverage, use their potential to force Armenia to leave even from some of the territories. They could not, or they did not want. That's an open question. But now it doesn't make any difference. The conflict is resolved. Azerbaijan did it by military-political means," the president went on saying.
He hailed Russia intervention and efforts to resolve the conflict.
"If not for President Putin's intervention and efforts, today probably the situation would be different. But we achieved what we planned. We returned all the seven occupied territories. We returned ancient Azerbaijani city of Shusha, we returned Hadrut district, we returned part of Khojavand, we returned Sugovushan, and others, and actually achieved what we planned."
Aliyev said that the situation is more stable now that the Russian peacekeepers have started their activity in line with the November 10 agreement.
Aliyev further warned against Armenian fascism and possible terrorism against Azerbaijan.
"Though, I just got information yesterday about some terrorist acts either by Armenian Guerilla forces or by remainings of what they called Armenian army. This, of course, is of concern, I think the last thing which Armenia should do is to start again. Two days ago on the military parade, which was devoted to our glorious victory, I said that if Armenian fascism raises its head once again, we will smash it with the iron fist. So, the last thing for them is to plan some military actions. We will destroy them completely this time. It should not be a secret for anyone. But I hope that it will not happen. So, peacekeeping mission, is enforced."
--
Follow us on Twitter @AzerNewsAz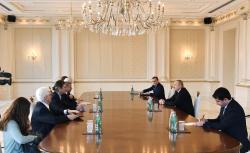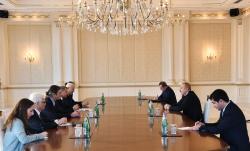 Related News