Baku Executive Power signs memorandum of cooperation with Russia's Derbent and Magas [PHOTO]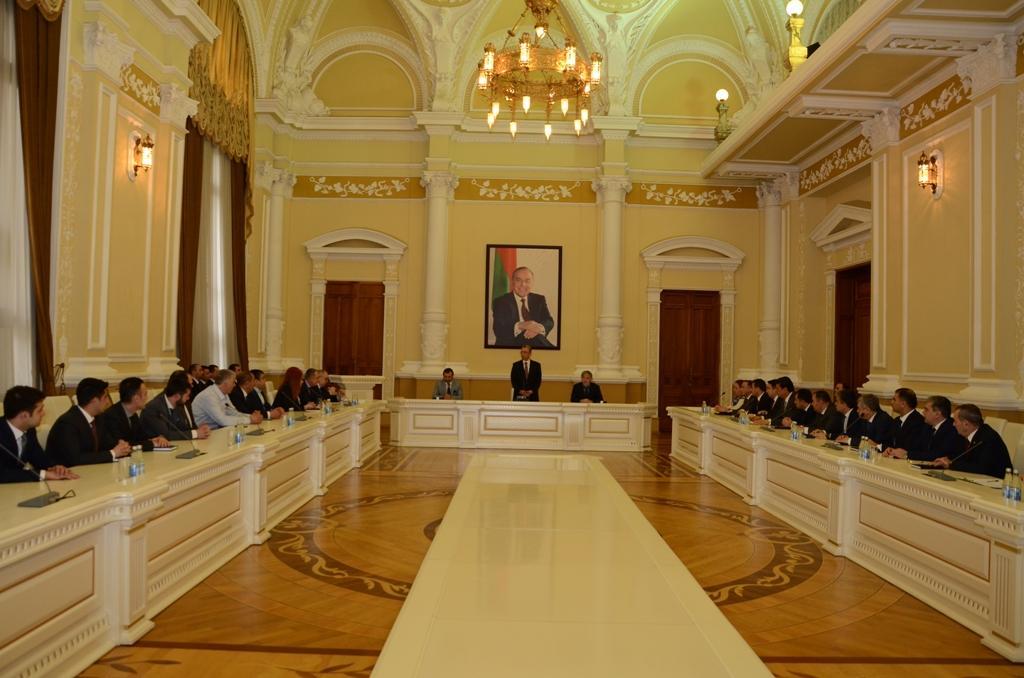 By Trend
A meeting was held at the Baku City Executive Power between the Mayor of Baku Eldar Azizov and a delegation from the Russian cities of Derbent (of Republic of Dagestan) and Magas (of Republic of Ingushetia), Trend reports.
The Mayor of Baku noted that Azerbaijani-Russian relations have reached a level of strategic partnership, and that the North Caucasian republics of the Russian Federation have played a special role in establishing these ties.
"Azerbaijan's relations with Dagestan and Ingushetia are developing in many areas. Mutual visits open up new opportunities for the further development of relations, and high-level political relations also affect economic relations," Azizov said.
Noting that the peoples of the North Caucasus have lived in peace and friendship with Azerbaijan since time immemorial, Khizri Abakarov, Mayor of Derbent, said that relations with Azerbaijan are particularly valued in Dagestan.
Mayor of Magas Beslan Tsechoyev stressed the high level of relations between Azerbaijan and Ingushetia.
The special role of the executive structures of the cities of Baku, Derbent and Magas in the expansion of said relations was noted during the meeting. Issues of mutual interest were also discussed.
The meeting was concluded with the signing of a Memorandum of Cooperation between Baku, Derbent and Magas.
--
Follow us on Twitter @AzerNewsAz