2 December 2018 10:00 (UTC+04:00)
2 692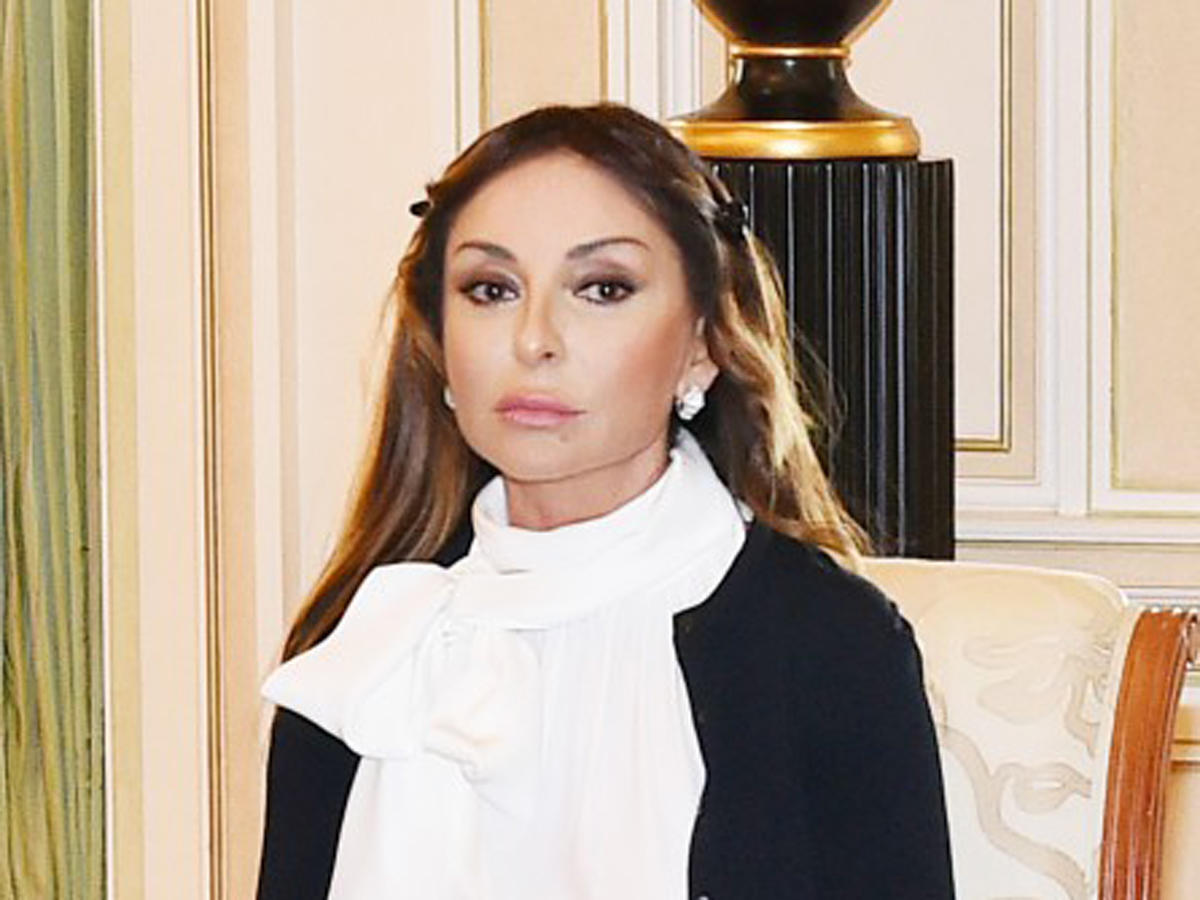 By Trend
Election of Mehriban Aliyeva as President of Azerbaijan Gymnastics Federation (AGF) gave a great boost to beautiful sport of gymnastics in the country, said Azerbaijan's Minister of Youth and Sports Azad Rahimov.
He made the remarks on Dec.2,
during the 82nd Congress meeting of International Federation of Gymnastics (FIG).
"I am extremely delighted to welcome each of you to Baku, Azerbaijan for 82nd Congress meeting of International Federation of Gymnastics. It is not by coincidence that such a high level and internationally acclaimed event is taking place in our capital city of Baku. Baku has evolved as a global host of prestigious events. As you may know, we hosted the First European Games in 2015, Fourth Islamic Solidarity Games in 2017, the World Chess Olympiad, the annual Formula 1 Grand Prix, Special Olympics Youth Forum, WADA Executive Committee and Foundation Board meetings just last month and many other significant international events," said the minister.
Rahimov said it is with great pride that Baku is home of this Congress.

"In 2002, the First Vice-President of the Republic of Azerbaijan, Mrs. Mehriban Aliyeva was elected as the President of Azerbaijan Gymnastics Federation. This gave a great boost the beautiful sport of gymnastics in our country and the sport has achieved its deserved development level. Subject to the strong operation and activity of the Federation, huge interest and attraction of the population to gymnastics has been realised, new infrastructure has been created and successful personnel reforms have been accomplished," he said.

At the same it should be noted that in 2017 Azerbaijan hosted the Council Meeting of International Federation of Gymnastics, as well as we have hosted several World Cups, European Championships in different gymnastics disciplines and moreover, it is planned to host World and Europe championships in rhythmic gymnastics, Europe championship and world cups in different disciplines next year, added Rahimov.

The minister said it is a real and illustrative example that Azerbaijani government places a special importance on development of sports, particularly to gymnastics.
"We assure you that Azerbaijan will continue its activities in this area. We are sure that 82nd Congress meeting in Baku will be a platform for sharing new innovative ideas and evolve the vision of gymnastics - the ideas and vision that will help to increase the role and level of gymnastics promotion worldwide.
Once again, I warmly welcome all the delegates who have come to Baku and wish all the success to the Congress," he concluded.
---
Follow us on Twitter @AzerNewsAz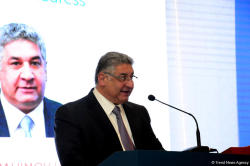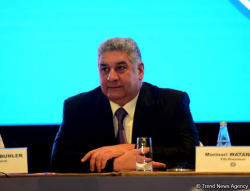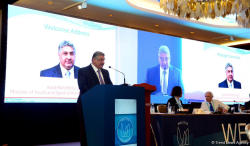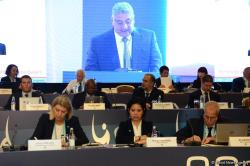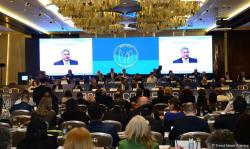 Related News