Putin: Russia-Azerbaijan relations developing positively in economic, other areas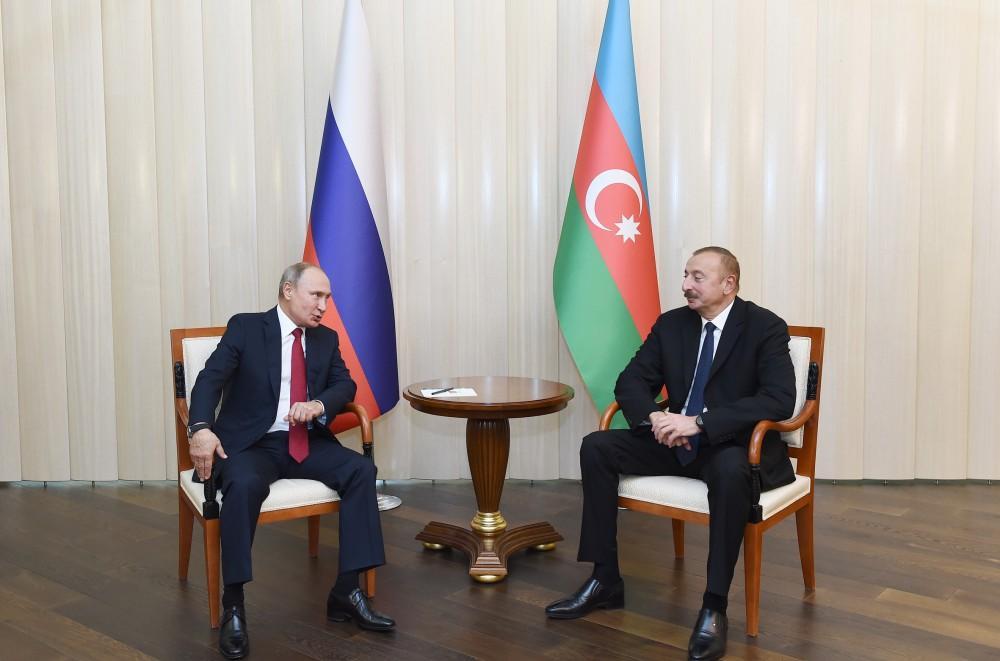 By Trend
The relations between Russia and Azerbaijan are developing positively both in economic and other areas, Russian President Vladimir Putin said Sept. 27 at a one-on-one meeting with his Azerbaijani counterpart Ilham Aliyev.
"Thank you very much for the invitation to Baku and for the opportunity to visit the world judo championships," Vladimir Putin said. "I can see that everything has been organized at a very high international level, that the organizers and the International Judo Federation led by Mr. Vizer are pleased."
"They have just told me how professionally everything has been done here," Putin noted. "This is a great contribution to the development of world sports, not only judo but world sports in general. And, of course, our participation in the meeting of the regions today's is also an important part of this short working visit. Indeed, we recently met in Sochi but, bearing in mind the high level and scope of our relations, there is always something to talk about."
"We will also communicate on the sidelines of the CIS summit, but it's certainly great that there is an opportunity to take advantage of this situation and talk about bilateral relations," the Russian president added.
"We noted back in Sochi that our relations are developing positively both in economic and other areas. It is very important that the impulse that was given by our interaction during your visit to Russia and by the documents we have signed is not lost. The documents should work. I think we will talk about that today. Thank you."
---
Follow us on Twitter @AzerNewsAz