Poachers fined for illegal hunting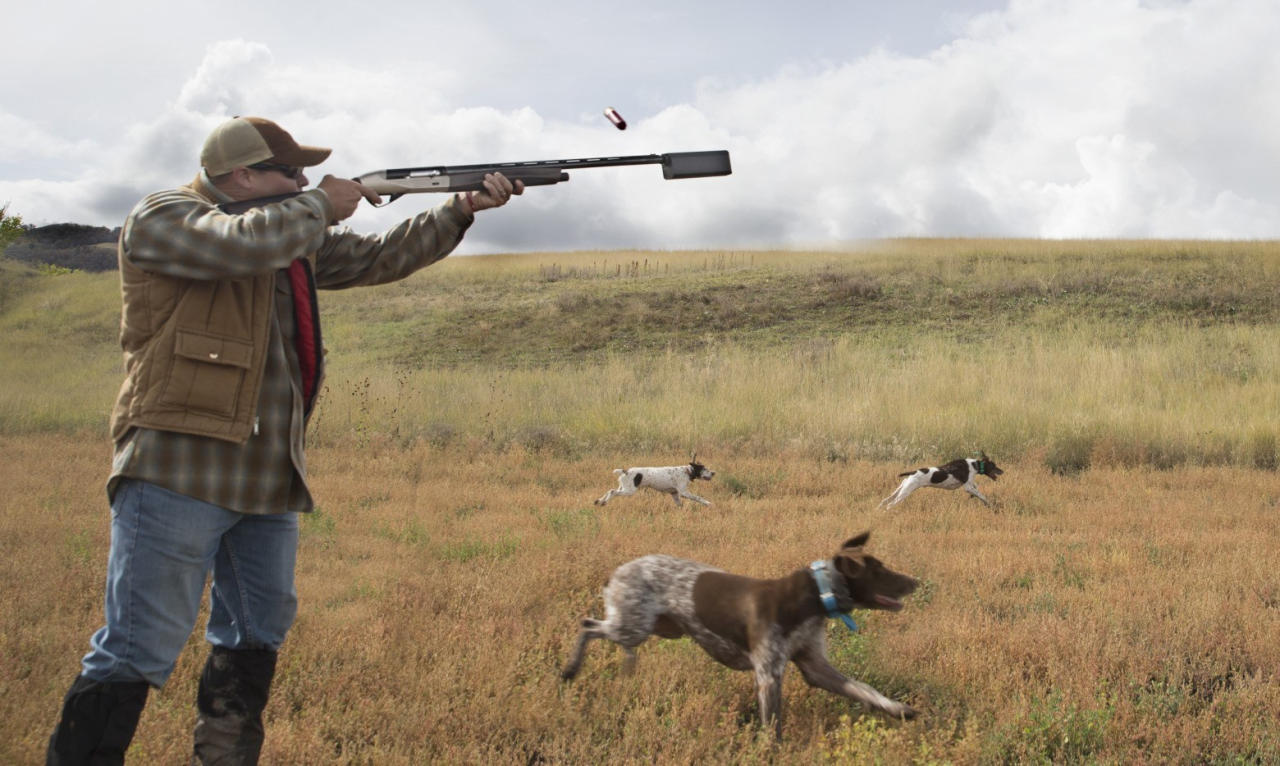 By Arzu Abdullayeva
Azerbaijan's nature habitants, rich in biological multiplicity, especially in terms of wild animals and birds, can be objects for hunting. However, hunting on the territory of the country is allowed only within a hunting sector and only during the hunting season, which is opened by the decision of the Ecology and Natural Resources Ministry.
The hunting season 2018-2019 was declared open on May 26 and will last until March 16, 2019.
Despite the fact that hunting is prohibited in some areas of the country as well as the Caspian Sea islands, green zones, protected areas including National Parks and reserves, there are some who still violate these rules.
In July, the Ministry has revealed two people engaged in illegal hunting. A rifle and six cartridges were seized with penalty submitted in the amount of 1,000 manats ($590) in the Gizilagach State Nature Reserve. Another act of illegal hunting, this time fish catching, was observed in the Mahmutchala Hunting Farm, with penalty of 700 manats ($411).
Foreigners are allowed to hunt in the territory of the country if they have hunting permission provided by the Ministry. Hunting tours are arranged by local tourism companies, helping foreigners with issues concerning permission, transport, and equipment.
In order to preserve fauna of the country raids are being carried out by the employees of the Department of Biodiversity Conservation and Specially Protected Natural Areas of the Ministry of Ecology and Natural Resources, to investigate the state of compliance with the Law of the Republic of Azerbaijan "On hunting".
Popular hunting regions in the country include Shamakhi, Sheki, Oguz, Gakh, Imishli, Gubin, and Ismayilli.
Last season about 450 licenses were granted for hunting rabbits, 860 for water birds, and the rest for hunting wild boars and the Dagestan tour. In addition, 240 licenses were granted for foreign tourists.
As of 2017, the fine for illegal hunting was increased by 20 times in the country.
Hunting, done without proper authorization or in restricted areas, or in the forbidden time, or by prohibited tools and methods, and if this act entailed causing significant damage, is punished with a fine in the amount of 2,000 to 3,000 manats ($1,185-$1.777).
The illegal catching of a fish or other water animals, causing damage in the significant size [the sum starting from 400 manats ($235) up to 1,000 manats ($587)] is punished by the penalty at a rate from 2,000 ($1,175) up to 3,000 ($1,762) manats.
If these acts committed by a person with use of the service position or on preliminary arrangement by group of persons or by organized group, it is punished by the penalty at a rate from 1,000 ($587) up to 2,000 manats ($1,175), or with imprisonment for the term from 2 up to 5 years with deprivation of the right to hold the certain posts or to engage in the certain activities for the term up to 3 years.
--
Follow us on Twitter @AzerNewsAz