President Aliyev attends farewell ceremony for world-renowned scientist Lotfi Zadeh [PHOTO]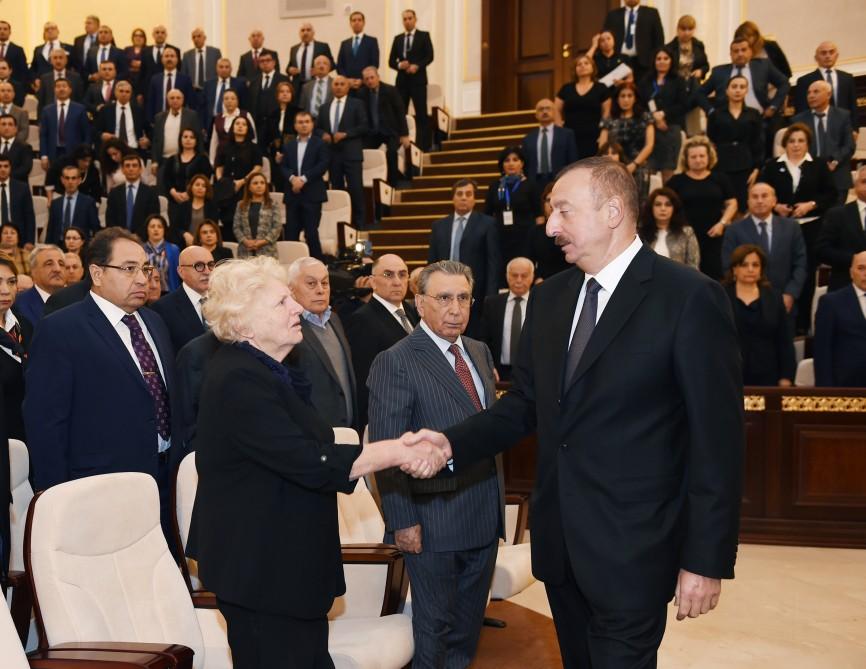 A farewell ceremony is being held at the Azerbaijan National Academy of Sciences (ANAS) for world-renowned Azerbaijani scientist Lotfi Zadeh.
President of Azerbaijan Ilham Aliyev is attending the ceremony, Azertac reported.
Lotfi Zadeh, the creator of "fuzzy logic", passed away on September 6, at the age of 96.
The world-renowned scientist was a professor emeritus of computer science at the University of California, Berkeley, and the director of the Berkeley Initiative in Soft Computing.
Lotfi Zadeh is best known for proposing the fuzzy mathematics in the 1960s.The theory of fuzzy logic caused a revolution worldwide and entirely changed the concept of cybernetics and played an important role in space satellites, cognition and the study of images, the Earth and the Universe, and in research into UFOs.
He also developed the theories of system and optimal filters. The theory of optimal filtration is a new step in modern mathematics, cybernetics and computerization, and is valued not only for its scientific originality, but also its practical results.
The theories of multiple valued optimization and impressions in dynamic systems were also developed by Zadeh.
---
Follow us on Twitter @AzerNewsAz