President Aliyev: Azerbaijan-U.S. relations entering new stage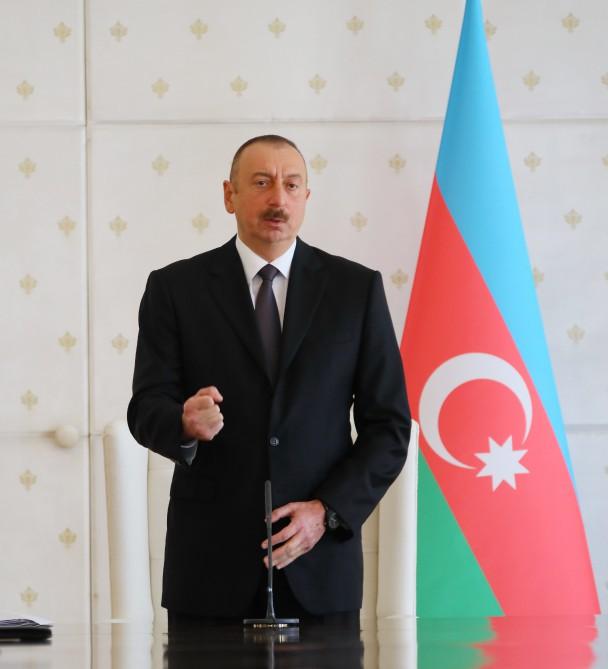 By Trend
The relations between Azerbaijan and the US are entering a new stage, said Azerbaijani President Ilham Aliyev, speaking at a meeting of the Cabinet of Ministers dedicated to results of socio-economic development in the first half of 2017 and objectives for the future.
President Aliyev stressed that the International Caspian Oil and Gas Exhibition and Conference, Caspian Oil and Gas 2017, has been held this year.
"This exhibition and conference is one of the world's most outstanding events in the energy sector," the president said. "The best part is that US President Mr. Trump has sent a letter dedicated to this event. Of course, the letter addressed to me raises the significance of the Caspian Oil and Gas Exhibition and Conference and at the same time is the US another support for successful energy projects being implemented by Azerbaijan.
"Of course, this favorable attitude creates new prerequisites for the successful development of the Azerbaijan-US relations," he added. "My meeting with the US Secretary of State held a few days ago in Istanbul reaffirmed our strategic ties and today the US-Azerbaijan relations are entering a new stage."
--
Follow us on Twitter @AzerNewsAz