Azerbaijan welcomes UN Sec. Gen.'s call for revitalizing mediation initiative for Nagorno-Karabakh [UPDATE]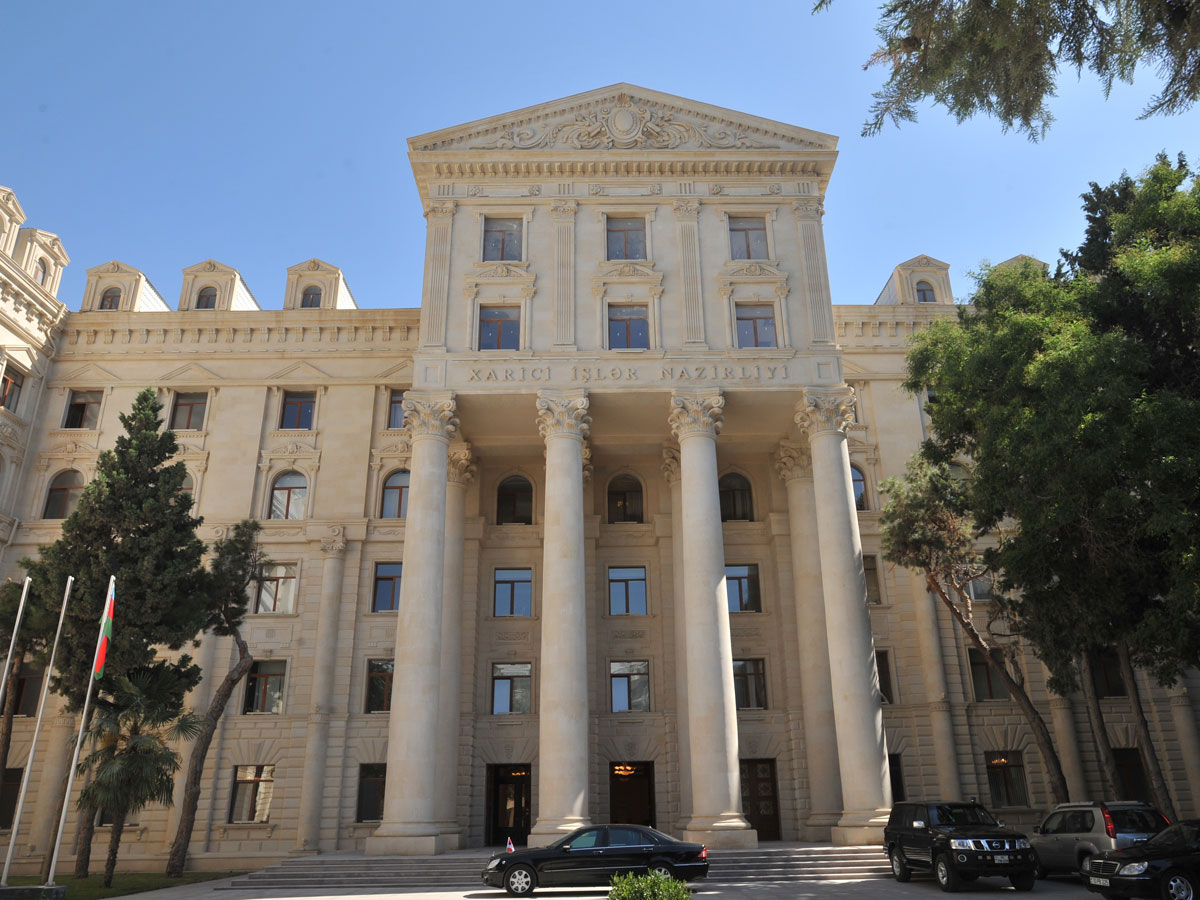 By Rashid Shirinov
Azerbaijan welcomes and supports the call of UN Secretary General Antonio Guterres to revitalize the OSCE Minsk Group's activity on settlement of the Armenia-Azerbaijan Nagorno-Karabakh conflict among the conflicts existing in Europe, said Azerbaijani Foreign Ministry's Spokesman Hikmat Hajiyev.
The UN secretary general made the remarks at an informal meeting of the UN General Assembly on January 16. In particular, Guterres stressed the need for pushing back the dangerous tide of nationalism in Europe, and the need for revitalizing the relevant mediation initiatives for protracted conflicts in Europe, including the Nagorno-Karabakh conflict. He noted that the countries of the continent have the levers necessary to overcome these problems.
Hajiyev told Trend that the Guterres noted correctly that the unresolved conflicts against the background of existing resources, opportunities and institutions in Europe cannot be justified: "Although the indivisibility of security is perceived as a single principle in Europe, unfortunately, the reality is far from this," he noted.
"The aggressive Armenian separatism, which began in the Nagorno-Karabakh region of Azerbaijan in late 1980s, resulted in Armenia's military aggression against Azerbaijan, the occupation of 20 percent of the country's territory, bloody ethnic cleansing against Azerbaijanis, and more than one million Azerbaijanis became refugees and IDPs," said Hajiyev.
The spokesman noted that in contravention of the UN Charter and the Helsinki Final Act, the continuing occupation of territories of Azerbaijan, which is an OSCE member state, by another OSCE member state – Armenia – is still a serious threat to regional peace and security. Hajiyev added that Armenia ignores the UN Security Council resolutions 822, 853, 874 and 884, which demand full and unconditional withdrawal of Armenian troops from the occupied territories of Azerbaijan.
"Armenia's aggressive policy, its attempts to obtain land by force, can be compared with unpleasant experience of Europe in the 1930s and 1940s," he said.
The spokesman noted that Azerbaijan will continue to work with the OSCE Minsk Group co-chairs and the international community to resolve the Armenia-Azerbaijan Nagorno-Karabakh conflict and ensure lasting peace and security in the region based on relevant UN Security Council resolutions and the Helsinki Final Act, which mandate the OSCE Minsk Group co-chairs.
Armenia broke out a lengthy war against Azerbaijan by laying territorial claims on the country. Since a war in the early 1990s, Armenian armed forces have occupied 20 percent of Azerbaijan's territory, including Nagorno-Karabakh and seven surrounding regions. More than 20,000 Azerbaijanis were killed and over 1 million were displaced as a result of the large-scale hostilities.
To this day, Armenia has not implemented four UN Security Council resolutions on withdrawal of its armed forces from the Nagorno-Karabakh and surrounding districts.
---
Rashid Shirinov is AzerNews' staff journalist, follow him on Twitter: @RashidShirinov
Follow us on Twitter @AzerNewsAz