4 December 2017 13:36 (UTC+04:00)
3 006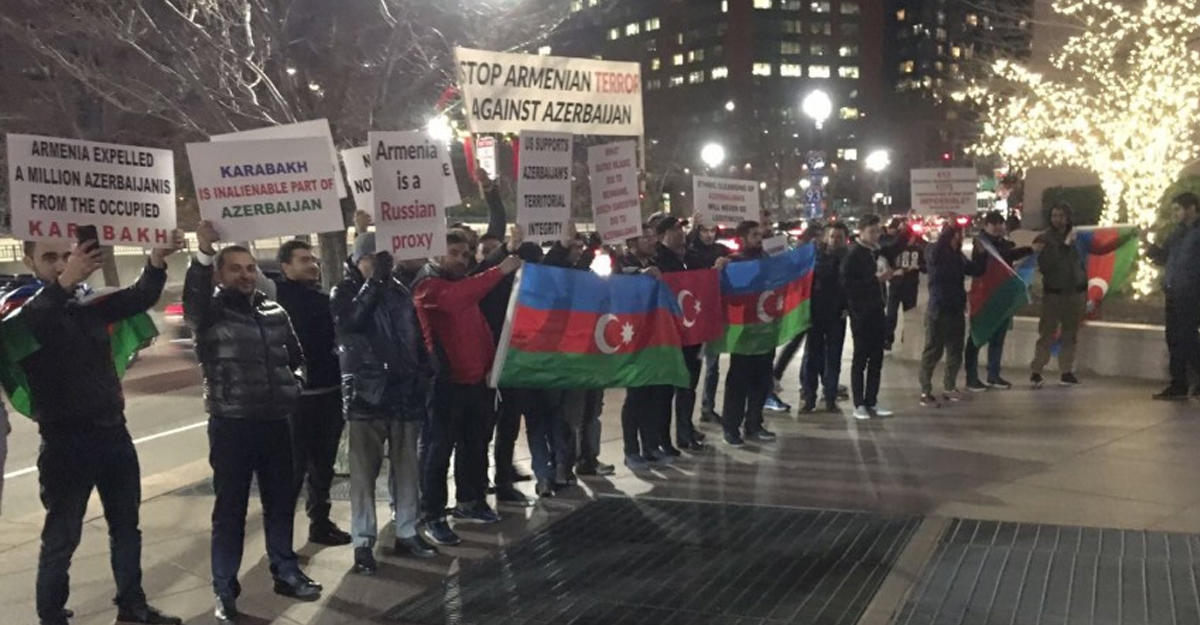 By Rashid Shirinov
Annual show of Armenians celebrating the so-called "Independence Day of Nagorno-Karabakh" was held in Boston on December 2. During the event, organized by the eastern branch of the Armenian National Committee of America (ANCA), representatives of Armenian lobby gave out awards to some American legislators representing the counties where there are Armenian communities.
However, Azerbaijan, as always, did not remain indifferent to another Armenian provocation. The Azerbaijani community of Boston organized a protest involving members of the Azerbaijani and Turkish communities of the city and its environs.
The banners of the protesters contained facts about the aggression of Armenia against Azerbaijan, statistical data of the consequences of the occupation of the Azerbaijani territories, lack of independence in the political course of Armenia, Khojaly massacre as well as other facts.
The participants chanted slogans such as "Stop Armenian terror against Azerbaijan," "Nobody and nothing will be forgotten," "Armenia go out of Azerbaijan," "No repeating Khojaly massacre," "Armenia expelled hundreds of thousands of Azerbaijanis from occupied Karabakh," "Armenia is guilty for ethnic cleansing," "Shame on Armenia," "Hands off Azerbaijani lands," etc. The demonstration involved more than 30 people.
Despite the fact that the Armenian lobbying organizations have sent letters to the U.S. legislators for several weeks, luring them to their event, these efforts failed. The U.S. Azeris Network conducted a letter-writing campaign to inform lawmakers about the Armenian aggression and urged Congress representatives to ignore the calls of Armenian lobbying organizations and condemn Armenia, whose policy does not correspond to the national interests of the U.S.
Armenian lobbies and Diaspora quite often resort to provocations in order to present the Azerbaijani region of Nagorno-Karabakh, invaded by the Armenians in early 1990s, as an Armenian territory. However, every time Azerbaijani diplomats and citizens manage to thwart such provocations.
Armenia captured Nagorno-Karabakh and seven surrounding regions from Azerbaijan in a war that followed the Soviet breakup in 1991. More than 20,000 Azerbaijanis were killed and nearly 1 million were displaced as a result of the war.
Large-scale hostilities ended with a Russia-brokered ceasefire in 1994 but Armenia continued the occupation in defiance of four UN Security Council resolutions calling for immediate and unconditional withdrawal.
Peace talks mediated by Russia, France and the U.S. within the OSCE Minsk Group have produced no tangible results so far.
---
Rashid Shirinov is AzerNews' staff journalist, follow him on Twitter: @RashidShirinov
Follow us on Twitter @AzerNewsAz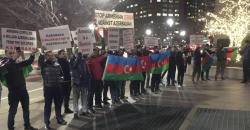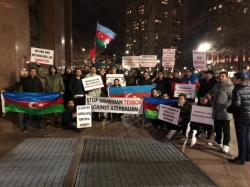 Related News