Ariel Cohen: $100 million will not change Armenia's lagging behind Azerbaijan in terms of arsenal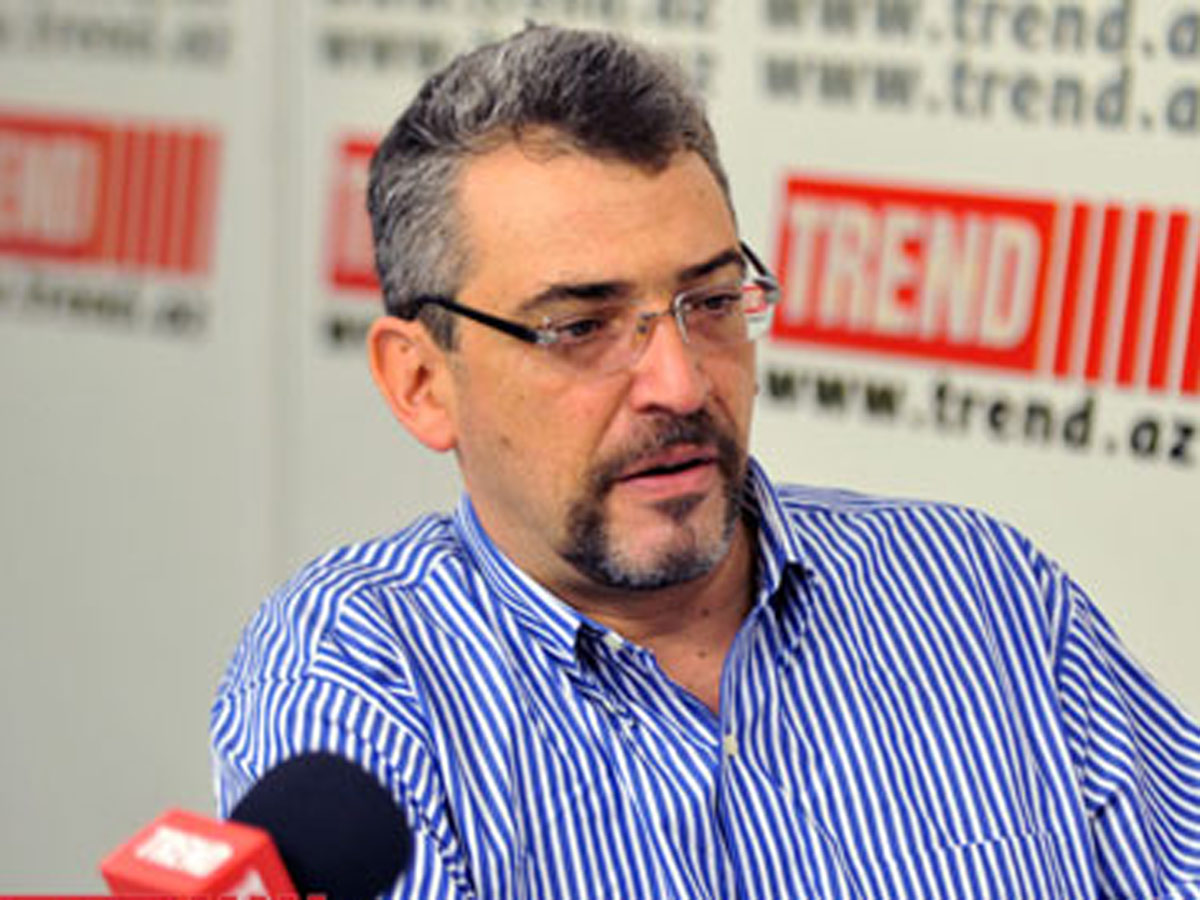 Baku, Azerbaijan, Oct. 15
By Gulgiz Muradova - Trend:
Few days earlier, the Armenian side has approved the deal with Russia on weapons supply to Armenia through a $200 million deal. The Armenian government approved the first $ 100 million loan package, which will be extended to Armenia for 20 years.
Some experts viewed it as another provocation by Yerevan ahead of the peace talks, while others argued that the deal hardly gives Armenia more power than those of Azerbaijan.
Dr. Ariel Cohen, senior research fellow at the Atlantic Council and director at the Center for energy, natural resources and geopolitics at the Institute for the Analysis of Global Security, commenting on the timing of the approval of the deal, said that it is time to consider a solution to the conflict and not waste money on weapons.
"Both Armenia and Azerbaijan took steps to arm themselves to the teeth," he told Trend. "While Armenia bought over the years a lot of Russian weapons, Azerbaijan also purchased up to $5 billion worth of Russian weapons and close to the same amount of Israeli weapons."
Cohen reminded that there were other purchases as well, stressing that in the long term, concerning the money, Armenia will not be able to compete with Azerbaijan in terms of the quantity and quality of weapons Baku is purchasing.
"$100 million will not change Armenia's lagging behind Azerbaijan in terms of the arsenal," Cohen said emphasizing that it is time to settle this protracted conflict which brought so much suffering to people on both sides.
Over the recent years, Azerbaijan, while maintaining arms trade with Russia, began to increase military-technical cooperation with closer partners - Pakistan, Turkey and Israel along with building on a well-developed military industry.
Any normal analysis can prove, the Armenians should be heavily outgunned. Moreover, Armenia has a population of hardly around three million, while Azerbaijan is approaching 10 million people. Azerbaijan has nearly twice the GDP per capita, while its defense budget also exceeds Armenia's total national budget.
Furthermore, Baku has wide opportunities for maneuver in matters of armament and economic potential. This gives grounds to say that the aggressor with the help of Russia will not be able to establish military parity with Azerbaijan and continue an arms race.
---
Follow us on Twitter @AzerNewsAz