2 December 2016 16:50 (UTC+04:00)
3 428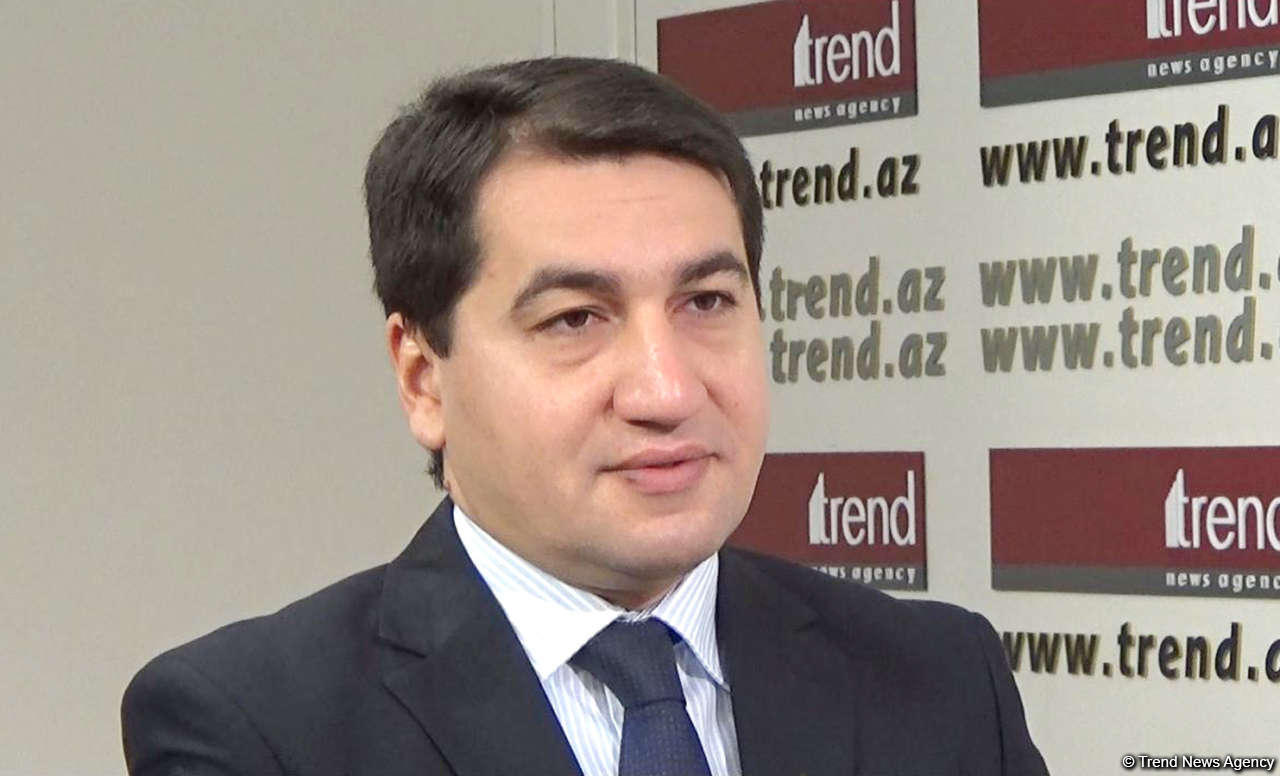 By Trend
Baku welcomes Moscow's setting, in its new foreign policy concept, the settlement of the Armenia-Azerbaijan Nagorno-Karabakh conflict as a priority in interactions with other OSCE Minsk Group co-chair countries.
Hikmat Hajiyev, spokesman for the Azerbaijani Foreign Ministry announced about this while talking to Trend on December 2.
The concept's principles, outlined in the joint statements of the presidents of Russia, U.S and France, made in 2009-2013, are indicated as a basis for the Nagorno-Karabakh conflict settlement.
Hajiyev stressed that inadmissibility and instability of the status quo were stressed in the statements made by the presidents of the OSCE Minsk Group co-chairing countries.
"Azerbaijan, together with Russia and other OSCE Minsk Group co-chairing countries, will continue constructive actions to resolve the Nagorno-Karabakh conflict through substantive negotiations and rapidly change the existing unacceptable and unsustainable status quo in accordance with the talks of the presidents in St. Petersburg," Hajiyev said.
Russia actively supports the political and diplomatic settlement of conflicts in the post-Soviet area, said a new foreign policy concept of Russia, approved by President Vladimir Putin and published on the official website of the Kremlin.
Russia contributes to the settlement of the Nagorno-Karabakh conflict together with other OSCE Minsk Group co-chairing countries as part of the existing multilateral negotiation mechanisms and on the basis of the principles set out in the joint statements of the Russian, US and French presidents, made in 2009-2013, the concept said.
Azerbaijan and Armenia for over two decades have been locked in conflict, which emerged over Armenian territorial claims. Since the 1990s, Armenian armed forces have occupied over 20 percent of Azerbaijan's internationally recognized territory, including Nagorno-Karabakh and seven adjacent regions.
Armenia ignores four UN Security Council resolutions on immediate withdrawal from the occupied territory of Azerbaijan, thus keeping tension high in the region.
The OSCE Minsk Group, the activities of which have become known as the Minsk Process, works to find a peaceful solution to the Nagorno-Karabakh conflict for over two decades, but in vain.
---
Related News