11 May 2016 13:40 (UTC+04:00)
61 860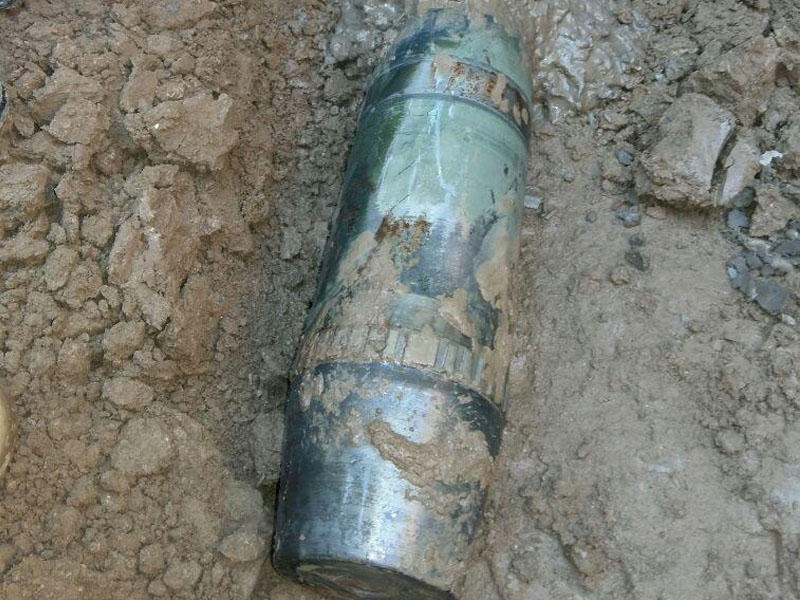 In the latest iteration of Armenia's continued hostilities against Azerbaijani civilians, Armenian militaries have used chemical weapons against the residents of the frontline regions.
In the Askipara village of Azerbaijan's Terter region there was found an unexploded white phosphorus artillery shell fired by the Armenian militaries. In Terter, where a significant civilian population was living, the shell fell to the courtyard, but fortunately not exploded.
Weapon experts say that white phosphorus causes skin to melt away from the bone and can break down a victim's jawbone. When used as an incendiary, it can result in painful chemical burns - injuries which can often prove fatal.
Protocol III of the 1980 Convention on Conventional Weapons prohibits use of the substance as an incendiary weapon against civilian populations and in air attacks against military forces in civilian areas.
Aggression and terror against civilians is not a new phenomenon for Yerevan, nor has it been specific to any one regime. In the years of 1989-1994, Armenian terrorists have blasted passenger busses, passenger trains and blew up electric train at Baku subway to spread horror among the Azerbaijani population during the Karabakh war.
The investigation led by the Azerbaijani authorities completely proved that all the terror attacks mentioned above were orchestrated, sponsored and logistically supported by functionaries of the illegal regime of Nagorno-Karabakh, special services and other governmental bodies of Armenia.
Overall, the occupation forces had committed the crimes against humanity, including unlawful killing, torture, hostage, sexual violence, indiscriminate attack, destruction of property and even genocide during the Karabakh war, grossly violating the international human rights law and international humanitarian law.
Since the renewal of hostilities on the frontline in early April, Armenians used large-caliber weapons, mortars, BM-21, D-20 and D-30 howitzers while shelling the Azerbaijani settlements, the use of which is prohibited by international conventions.
Today's fact shows that the illegal occupation represents an important threat to Azerbaijani civilians. The Armenian authorities by use of globally prohibited weapons in the occupied territories threaten directly the territory of a sovereign state, targets its people, assets and way of life.
Despite the strong and continuing evidence of war crimes and crimes against humanity, the international community still not rushes to punish the aggressor state. The latest threat of nuclear weapon uttered by Armenian officials initiated no warnings neither from the international organizations, nor the OSCE MG co-chair countries.
The use of chemical weapons suggests the need for urgent steps - at the very least, the world powers should force Armenia to refrain from the use of chemical weapons and drive out the occupation forces from the internationally recognized lands of Armenia.
Armenia's use of chemical weapons could possibly cross a legal red line that stipulates international sanctions against the state.
--
Follow us on Twitter @AzerNewsAz
Category News