16 June 2016 15:35 (UTC+04:00)
1 834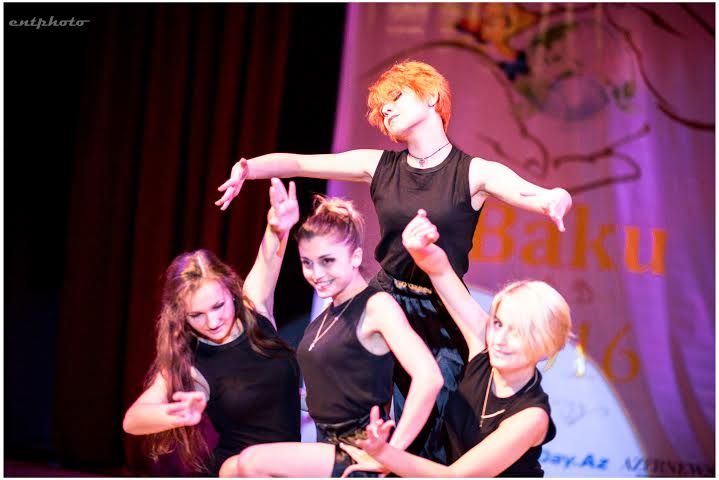 The Azerbaijan Youth Union (AYU) and the Azerbaijan Dance Association (ADA) held a grand festival of arts «Save The Children`s World» in honor of Children's Day.
The festival held from June 4 to 11 featured two big concerts, sightseeing tours, museums, friendly meetings, creative evenings. Nine international teams were guests of the event.
The opening of the festival and the first concert on the stage of the House of Actors üas held on June 4. As part of this event were the dance and vocal and instrumental ensembles, from Baku, and from neighboring countries. The concert was visited by children from orphanages.
During the 6 days, the visitors familiarized with the history, traditions and customs of our country, visiting different tours, recitals, master classes, and shared experiences with the Azerbaijani teams.
The event ended on June 11 in State Music Theatre named after Rashid Behbudov with a great concert, which was attended by all the teams. The concert began with a parade of bands, the song «We are family» and ended in the same parade and awarding the participants and leaders of diplomas and cups to the song of Michael Jackson «We are the world».
"This year we decided to organize a big celebration in honor of Children's Day, not limiting it to one day. We organized a week-long festival, both for our children and for our younger guests.
We have invited kids from children's homes to two major concerts. We try not to forget the children throughout the year and organize a variety of activities for them. For example, soon will start a children's creative camp in Nabran. The program includes a variety of workshops, educational games and festivals. So we are waiting for all the kids in our creative camp. In summer, you need to not only relax, but also to continue to grow, " said President of the Azerbaijan Dance Association and vice-chairman AYU Aziz Azizov.
---
Follow us on Twitter @AzerNewsAz
Related News