Long-awaited "Caucasian Niece" to be performed in Baku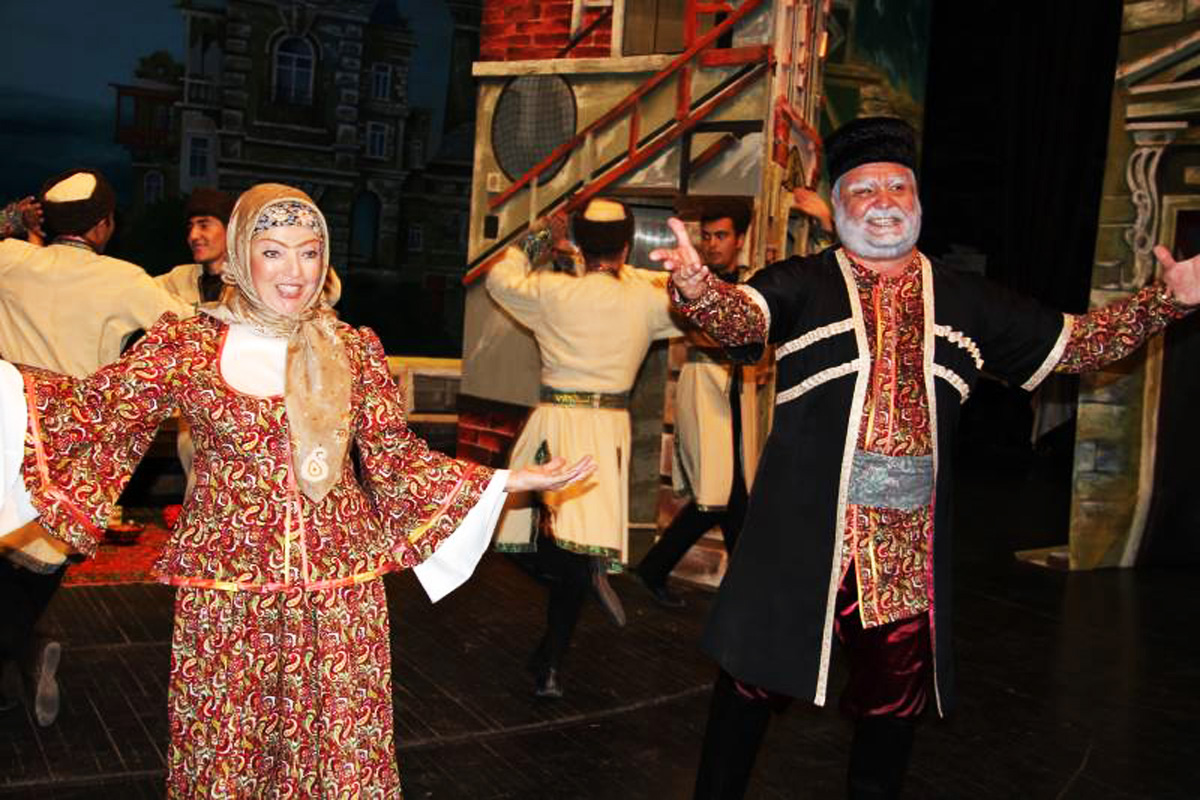 By Laman Sadigova
The premiere of an operetta by the famous composer and USSR People's Artist Rauf Hajiyev titled Caucasian Niece will take place at the Azerbaijani State Musical Theatre on September 25 at 19.00.
Caucasian Niece is characterized by its superb music, interesting storyline, and subtle humor. The musical has already been staged in theaters throughout Moscow, Saint Petersburg, Riga, Nalchik, and Volgograd.
As early as 1969, Ali Usubov, artistic director, put on Caucasian Niece at the Moscow Operetta Theater, which in a short time has become a treasure in the golden fund of Soviet classics.
The conductor of the performance is an honored artist Nazim Hajialibeyov, the artistic director is, Professor Dmitry Cherbadzhi, a guest from the Russian Academy of Arts. Leyla and Zakir Agayev are in charge of staging.
"The main advantage of Caucasian Niece is the great music by Rauf Hajiyev. As many say, there is no useless sound in his music," Usubov says.
Such honored artists as Nargiz Kerimova, Saida Sharifalieva, Boris Grafkin, Svetlana Bulakh, and actors Firuz Mammadov, Mehriban Zalyeva, Elchin Imanov, Marina Litvinenko, and others are among those engaged in the acting process.
---
Follow Laman Sadigova on Twitter: @s_laman93
Follow us on Twitter @AzerNewsAz