23 June 2014 09:00 (UTC+04:00)
1 525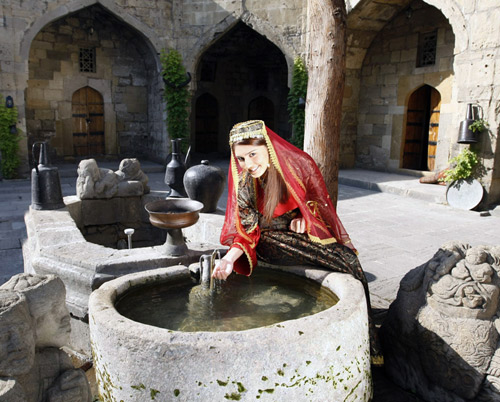 By Nigar Orujova
The second International Tourism Film Festival in Baku will gather 405 films from 55 countries.
The festival, a non-profit cultural event aimed at promoting films on various aspects of tourism and selecting the most successful films that promote domestic and international tourism, will be held on June 25-29.
The competition section of the festival includes 68 films, which are divided into six categories. Seven Azerbaijani films will participate in the section.
The festival will be opened in the Nizami Cinema Center at 7 p.m. on June 25 with screening of films in the "Country, region, city" category.
The competition section will be screened free of charge from 2 p.m. on June 26-28.
Over 50 foreign guests are invited to the festival some of them are directors participating in the competition section while others are heads of tourism film festivals from around the world.
The project "Baku from sunrise to sunset" will be presented as part of the project "The world from sunrise to sunset" during the festival.
Moreover, the festival will include master classes of Polish filmmakers, both theoretical and practical classes, and the young directors will shot a documentary about Baku.
Baku International Tourism Film Festival is a member of the International Committee of Tourism Film Festivals, based in Vienna.
Organized by the Culture and Tourism Ministry, the event also includes discussions among filmmakers, experts in tourism, and the media.
Movies will be evaluated by an international jury, consisting of local and foreign cinematographers and tourism experts.
The holders of the top three places in each category will receive awards and diplomas. The director of the best film will be presented with the Grand Prix and an award of €4,000.

The first Baku International Tourism Film Festival was held in November 2013, attracting about 80 films from 31 countries in the competition section.
Related News