Baku to enjoy "Love Me, Love Me Not" contemporary art exhibition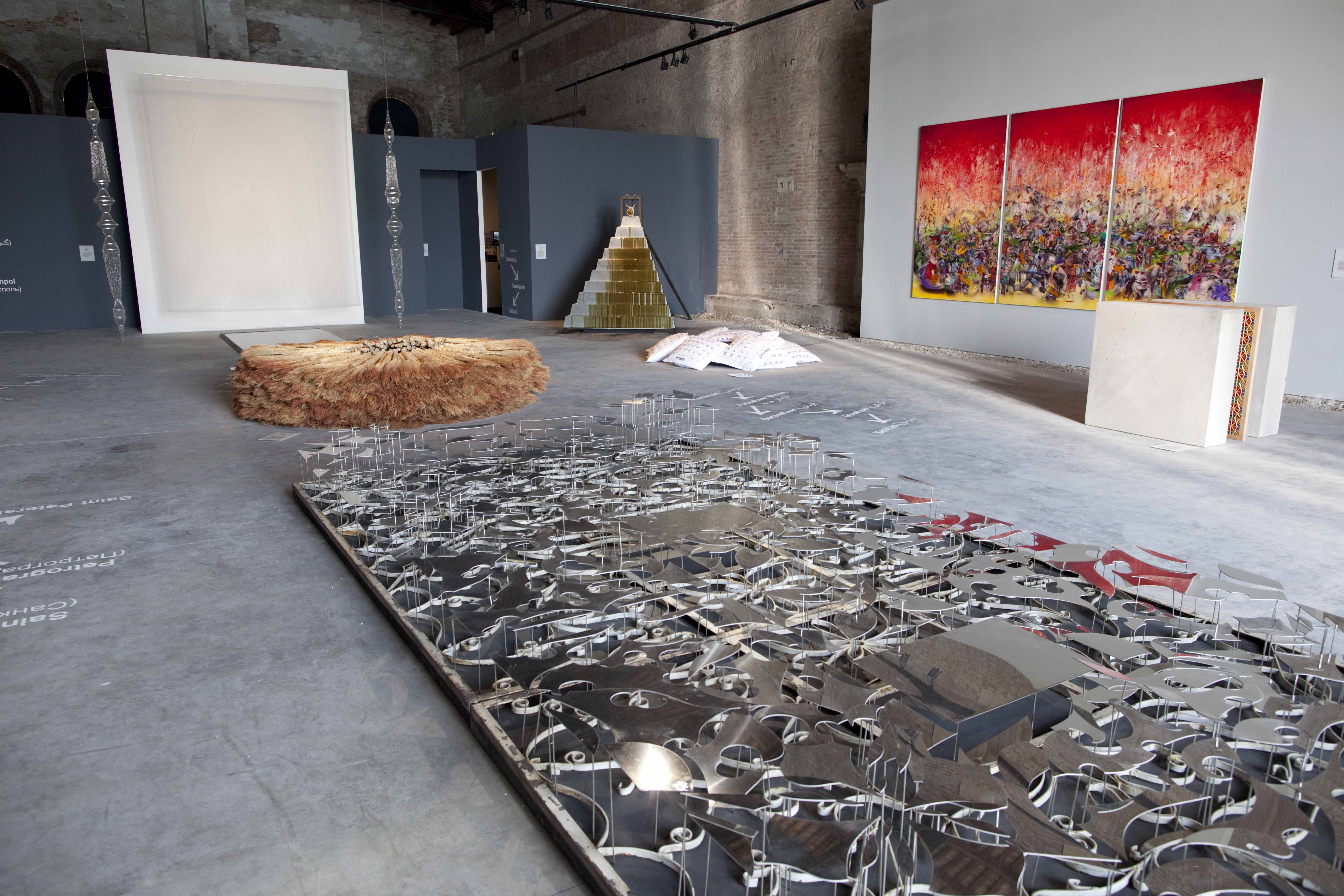 By Nigar Orujova
"Love Me, Love Me Not" contemporary art exhibition from Azerbaijan and its neighbors will be open to the public from April 3 until May 25, 2014.
The exhibition will be held at the Heydar Aliyev Cultural Center, Baku, and feature the recent works of 16 artists from Azerbaijan, Iran, Russia, and Georgia.
It is organized and supported by YARAT, a not-for-profit contemporary art organization based in Baku.
Contemporary art amateurs will be able to see the most recent works of promising Azerbaijani artists as such Faig Ahmed, Rashad Alakbarov, Ali Hasanov, Rashad Babayev, Orkhan Huseynov, Sitara Ibrahimova, Aida Mahmudova, and Farid Rasulov, as well as other talented artists from Iran, Russia, and Georgia.
The exhibition offers a diverse range of media and subject matter with video, installation, and painting all on show. Pieces range from those steeped in historical reference to those with more site-specific responses and those which are inspired by personal history.
"Each piece in this exhibition has a role of giving the viewers at least one new perspective on the nations represented in this pavilion, with the mere intent to give a better understanding of the area that is being covered," explains curator Dina Nasser-Khadivi.
"Showcasing work by these artists in a single exhibition aims to ultimately question how each of us perceive history and geography," she added.