Famous American jazz musician to perform in Baku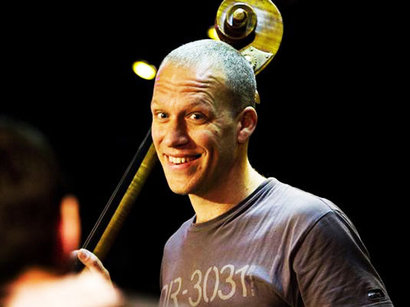 By Sabina Idayatova
Avishai Cohen, a famous American jazz bassist of Israeli descent, composer and singer, will perform at the Heydar Aliyev Palace in Baku on October 30. The concert will be held in the framework of the international jazz festival to be held in the Azerbaijani capital in the coming weeks.
Cohen was born on April 20, 1970 in Jerusalem. Since early age he began to play the piano. When Avishai was 14, his parents moved to St. Louis for two years. There he saw a bass guitar and fell in love with jazz. Having returned to Israel, he went to a theatrical school and began taking part in jazz concerts.
After serving in the army, Cohen decided to gain proficiency in the art of playing contrabass. He moved to New York in 1992. Initially Cohen had to make a living and become a construction worker. However, he immediately began to attain prominence in the music scene and eventually got a permanent job in a jazz combo of Panamanian pianist Danilo Perez.
Then, Cohen drew the attention of Chick Corea, who after listening to his demos invited him to his recording studio and offered him to contribute to the creation of "Origin". Cohen withdrew from Corea's project in 2003 and began his solo career. Cohen has released thirteen albums since 1998.
The Baku International Jazz Festival will be held from October 23 to November 2, according to the website of Azerbaijan's Ministry of Culture and Tourism.
Traditionally, the festival features renowned musicians from a plethora of countries.
Within the framework of the festival, there will be performances by Joshua Redman, Kerry Garrett, Marcus Miller, Bob James, David Sanborn and others at the Heydar Aliyev Palace, as well as the International Mugham Center and Baku Jazz Center.