CD album of Azerbaijani singer Bulbul`s songs released in Iran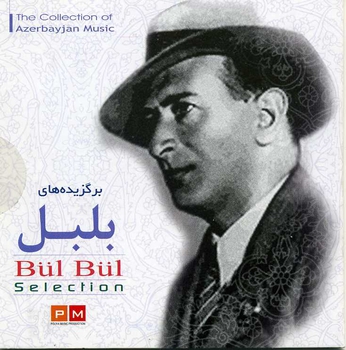 A CD album comprising the best songs of prominent Azerbaijani singer Bulbul has been presented in Tabriz, Iran.
It includes Bulbul`s most popular songs, including Intizar, Mehman, Ashig, and Sitara.
Bulbul was born in 1897 in the village of Khanbagi, located near Shusha. He was known for his musical talent since his childhood, which is why people nicknamed him Bulbul ("nightingale" in Azeri). He chose it as a stage name, when he became involved in professional music. While still a young khananda, he was invited to Baku in 1920 to perform the role of Karam in Uzeyir Hajibeyov's opera Asli and Karam. There he became acquainted with European-style opera and decided to excel in this genre. He later studied music and vocal arts at Azerbaijan State Conservatoire (now known as the Baku Academy of Music), where he was admitted in 1921, as well as in the La Scala Theatre in Milan, Italy.
In his songs, Bulbul was able to blend national manners of performance with traditions of Italian vocal school. He was also first to play the lead role of Koroglu in Uzeyir Hajibeyov's opera of the same name in 1938. Throughout his life, Bulbul was the vocal performer and the co-author of a number of songs and romances.
Bulbul was also known for his music-related publications and teaching vocal arts at his alma mater, the Azerbaijan State Conservatoire between 1932 and 1961. He acquired a Ph.D. degree in music in 1940. His monographs nowadays serve as an important source for those studying Azeri music. Bulbul was the first musician to publish study guides and manuals used in teaching students how to play the tar, kamancheh and balaban, traditional musical instruments of Azerbaijan.
Bulbul was awarded the highest order of the Soviet Union - the USSR State Prize, as well as the "Stella di Garibaldi" order in Italy. He died in Baku in 1961.