Azerbaijani artists impress Italian fans of fine arts [PHOTOS]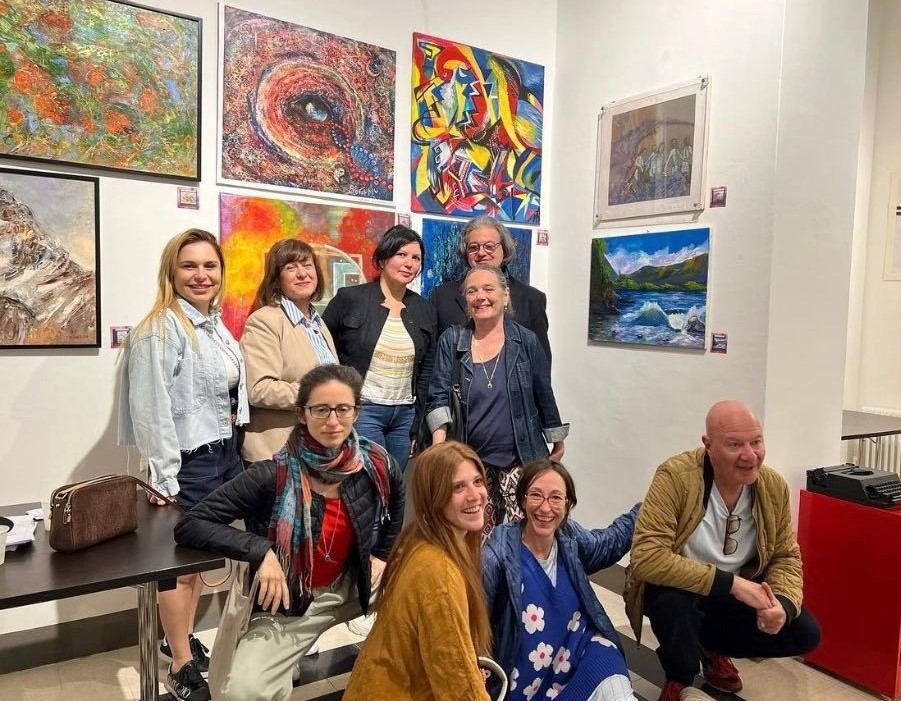 Azerbaijani artists have presented their masterpieces at Artexpo Spring Rome 2023 in Rome, Italy.
Some 15 artists and photographs from Azerbaijan, UK, China, Estonia, France, Georgia, Germany, Holland, Poland and other countries showcased their art works at Impact Art exhibition space in the historic center of Rome between the Trevi Fountain and the Basilica of Santa Maria Maggiore, Azernews reports.
National artists, including Honored Artist Asmar Narimanbatova, Ayla Insanova and Sevar Mammadova deeply impressed art lovers with vibrant art works, Azernews reports.
Speaking about the exhibition, asmar Narimanbayova said that the art pieces by national artists aroused great interest among Italian fans of fine arts. Moreover, the exhibition also enhanced the partnership of the artists with foreign colleagues, art critics and curators. As a result, discussions were held further involving Azerbaijani artists in international art projects.
Note that Asmar Narimanbayova was born in a family of eminent artists. Her father Togrul Narimanbayov, was a world-famous Azerbaijani artist, while her mother Elmira Huseynova was a sculptor.
Asmar grew up in the atmosphere of love to art, music and literature. She is an artist full of light, wide and enthusiastic soul. While creating works in different styles starting from fauvism to impressionism, then from post impressionism to cubism and expressionism, the artist has found her individual creative manner of the letter, the original color sensation acting as a composition dominant. She has been characterized for her bold and engaging style.
Colors in her artworks fill the form with dynamics and saturate her canvas with the strong energy.
Narimanbayova's works are displayed in exhibitions, international festivals and symposiums all over the world.
---
Follow us on Twitter @AzerNewsAz