Nur Art House to display artworks by young artists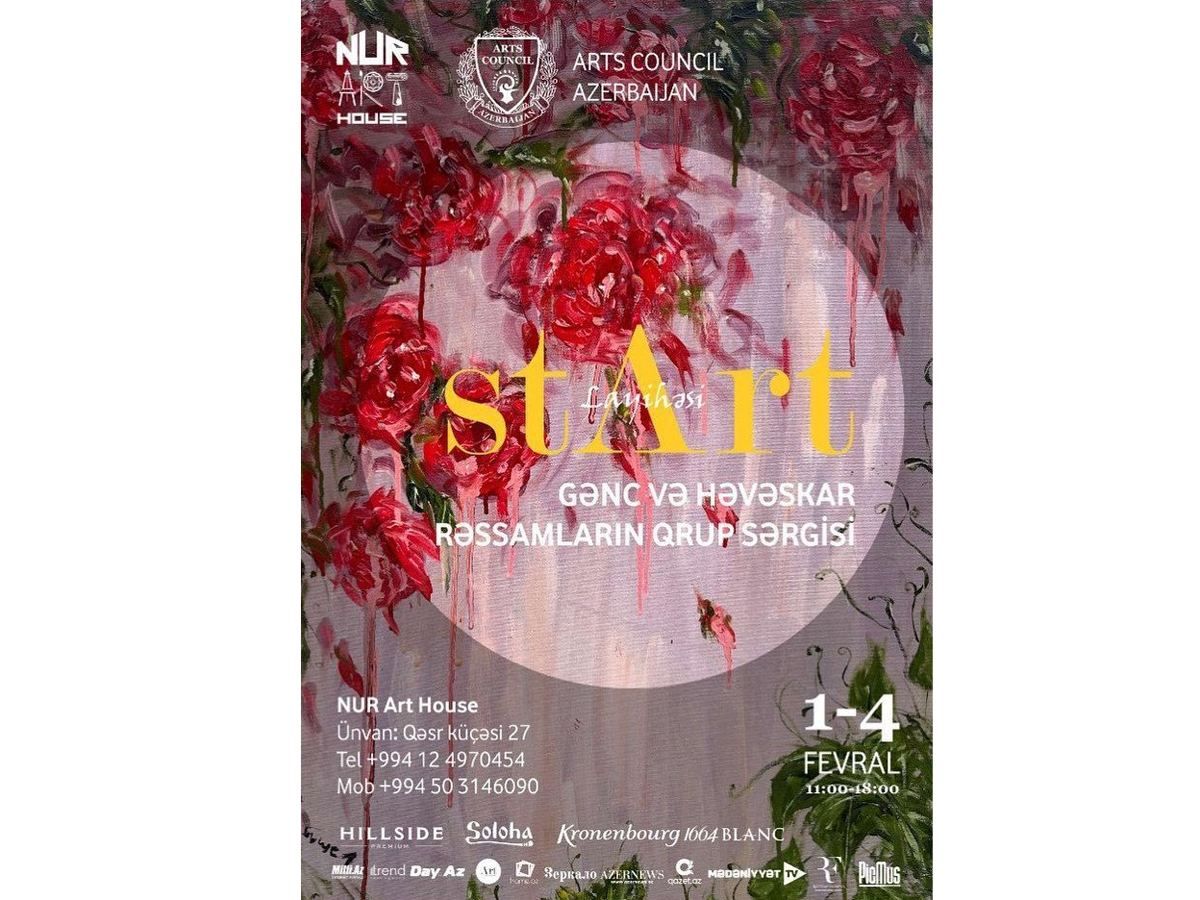 Nur Art House invites you to enjoy artworks by young Azerbaijani artists on February 1-4, Azernews reports.
The exposition is organized by the NGO Arts Council Azerbaijan as part of the StART project, aimed at unlocking the creative potential of young people, supporting and promoting young artists, and presenting their pieces of work to a wide audience and the art community.
Through the exhibition, the event organizers set themselves the task of showing the country's promising, and young talents.
The exhibition will include artworks devoted to different topics and made with various techniques. However, they are united by the authors' love for art, the desire to create beauty, and the search for new forms of expression.
Media partners of the event are Azernews.Az, Trend.Az, Day.Az, Milli.Az.
---
Follow us on Twitter @AzerNewsAz