25 July 2016 16:28 (UTC+04:00)
1 769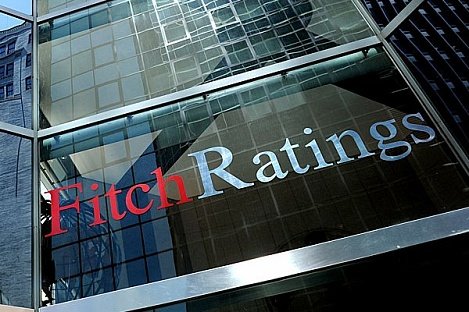 By Gunay Hasanova
The International rating agency Fitch Ratings improved the outlook for inflation in Azerbaijan for 2016 and 2017, downing the indicator from 14 to 11.5 and from 7 to 6 percent, respectively.
"Inflation in the country is expected to reach three percent in 2018," the agency reported.
Fitch kept the forecast for Azerbaijan's GDP growth for 2017 at 1.5 percent and improved the outlook for 2016 from, bringing it from 3.3 to 3 percent. The agency forecasts the growth of Azerbaijani economy by three percent in 2018.
The Agency also improved the forecast for GDP per capita. According to the statistics, the figure was $3,707 in 2016, while it is estimated to be $4,297 in 2017. According to the updated forecast, the GDP per capita in Azerbaijan is expected at the level of $3,813 and $4,434 respectively and at the level of $4,948 in 2018.
Fitch experts expect that by the end of 2016 the current surplus amount will make up 3.8 percent of GDP, 9.3 percent of GDP in 2017, and will rise to 12 percent of GDP in 2018.
In addition, the agency has approved the long-term issuer default rating (IDR) of BB + the level of Azerbaijan with a forecast "negative", the short-term foreign currency IDR at B and assigned a short-term IDR to the local currency rating of 'B'.
The main reason for the down going inflation and three-percent economic growth is the development in non-oil sector. Tendency of the durable development of non-oil sector observed in Azerbaijan in the last years is taken into account as base in raising the rating of the country by international rating agencies, too.
The performance in the main sectors of the Azerbaijan economy, namely industry and agriculture, recorded an increase in the first half of 2016.
The non-oil industry in the country grew by 2.4 percent. Industrial production increased by 0.6 per cent, while the sector of agriculture has grown by more than 3 percent.
The Azerbaijani government holds optimism in this regard despite the sad predictions about some macroeconomic indices. This optimism is to some extent explained with huge assets of the Oil Fund. Hence, Azerbaijan is benefiting successfully rich oil and gas reserves to achieve the long-term and durable economical development. The strategy of transforming "black gold" development to human capita, leading force of non-oil sector, creation of strong, competitive economy independent of these incomes by using oil-gas revenues is yielding its results.
--
Related News