Ukraine-Georgia-Azerbaijan-Kazakhstan-China container train arrives in Baku Port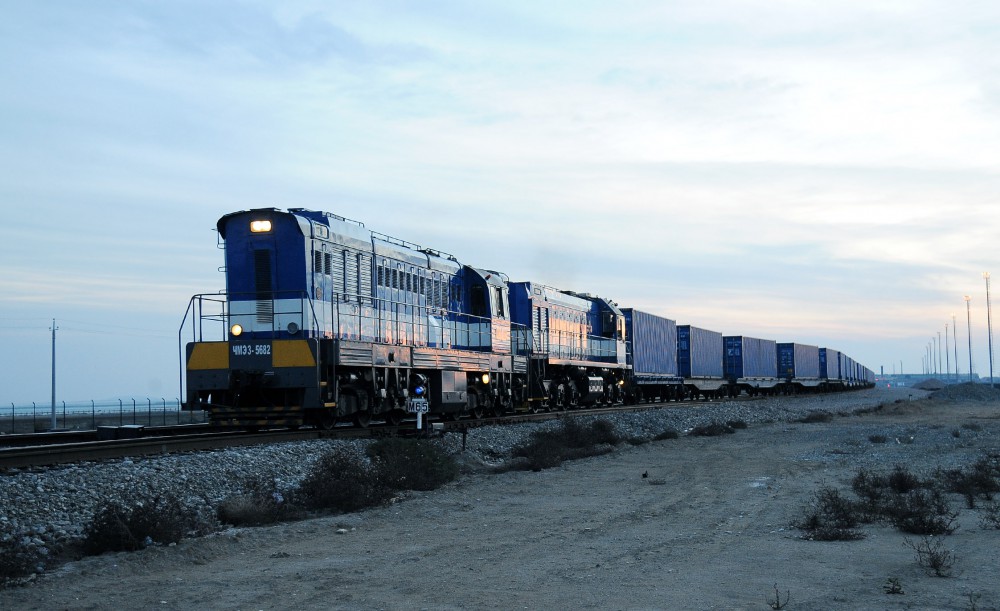 The first test train on Ukraine-Georgia-Azerbaijan-Kazakhstan-China route has arrived in a ferry terminal of Baku International Sea Trade Port in Alat, Azertag state news agency reported.
The test train consisting of ten cars and twenty forty-foot containers departed from the Ukrainian Ilichevsk sea port on January 15. The container train reached the Georgian port of Poti on January 20.
From Azerbaijan the train will travel across the Caspian sea to Kazakhstan and then to China.
Representatives of Azerbaijan, Kazakhstan, Georgia and Ukraine signed a Protocol on the establishment of competitive preferential tariffs for cargo transportation via the TRANS-Caspian international transport route at a quadrilateral meeting held in Baku on January 14 .
Trans-Caspian International Transport Route enjoys an opportunity to become attractive and profitable for consignors from European countries.
This route will transport approximately 300,000-400,000 containers by 2020, bringing hundreds of millions of manats in profit to Azerbaijan.
__
Follow us on Twitter @AzerNewsAz