Mobile phone imports fall in Azerbaijan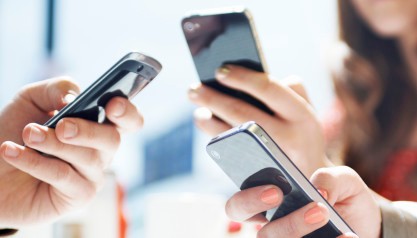 By Nigar Orujova
Azerbaijan continues to see a reduction in mobile phones imports to the country. There was imported 13,447 mobile phones and other handsets running on wireless networks, totaling $748,400, in the first seven months of 2015.
The State Statistics Committee reports that the number of imported mobile phones in the country has decreased by 72.1 percent in comparison with the same period last year, when 48,327 mobile devices were imported.
In monetary terms, the decline is 72.7 percent.
The decrease can be attributed to market saturation, since Azerbaijan, a country with just over 9.5 million people, already has a mobile phone penetration rate at 112 percent.
Earlier, it was reported that Azerbaijan enacted a policy to apply restrictions on the import of mobile devices purchased abroad.
The policy enacts time limits for importing mobile devices. For instance, in neighboring Turkey, citizens can import a mobile phone once every two years. This practice is applied in order to protect domestic production.
However, Azerbaijan is not producer of mobile phones, which makes this practice unsuitable for the country.
These restriction and control measures are meant to intersect speculation. The issue is the classification of imported goods on the subject of whether or not they are intended for private consumption or imported for commercial purposes.
Such misuse was the main reason contributing to the fact that the State Customs Committee had previously offered to reduce the equivalent rate on goods from $1,000 to $200.
Today, goods imported through international mail and transport services with a value not exceeding the equivalent of $1,000 per individual within 30 days are exempt from tax, while until November 2013 value of goods falling under the exemption could not exceed $200.
The most popular phones in the country are those coveted around the world: Samsung, Apple, and Nokia. Azerbaijanis buy phones both in the country, abroad, and online.
To regulate the import of mobile phones in the country, Azerbaijan has also shifted to IMEI system. The IMEI-code database in Azerbaijan includes more than 13 million mobile phones. The new system allows the country to obtain accurate information about the state of the mobile phone market.
Over 88,000 mobile phones and other devices operating in wireless networks totaling $5.1 million were brought into the country last year.
--
Nigar Orujova is AzerNews's staff journalist, follow her on Twitter: @o_nigar
Follow us on Twitter @AzerNewsAz