Azerbaijan's oil fund in search of new investing tools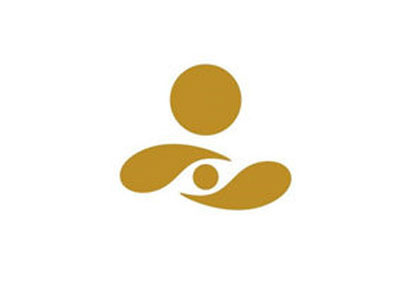 By Gulgiz Dadashova
Azerbaijan's oil fund SOFAZ is studying investment opportunities in new markets.
SOFAZ, an entity that accumulates and manages Azerbaijan's oil and gas revenues, implements its investment plan in accordance with the regulations outlined by its management.
"Further investment in a particular country may be carried out only in accordance with these restrictions. Also, we are constantly exploring investment opportunities in new markets. As of today, SOFAZ has investments in more than 45 countries, which indicates a high level of geographic diversification investment portfolio," a representative of the fund told Trend.
The Fund's assets fell by 3.56 percent earlier in the year from $37.104 billion to an estimated at $35.783 billion as of July 1.
As of June 30, 2015, SOFAZ's total investment portfolio amounted to $35.726 billion, or 99.8 percent of total assets. Some 33 percent of its investment portfolio was invested for a period of up to one year, 30.5 percent from one to three years, 11 percent from three to five years, 9.7 per cent more than five years, and 15.8 percent funds were invested in real estate, stocks and gold.
The fund further reported that it does not plan to invest in start-ups, preferring to invest in more mature companies.
SOFAZ stressed that investing in start-ups (which are the initial stage of venture capital funding), despite their attractiveness, are associated with a relatively high degree of risk.
"The main investors here are the most risky market players (hedge funds, mutual funds), rather than institutional investors as the prerogative of the first is to obtain high profits in a very short period of time. At the same time, according to statistics, only in exceptional cases, investments in start-ups are successful."
Under the management regulations, SOFAZ may invest in start-ups or any other type of private equity only through Private Equity Funds.
"Starting from 2010, to achieve high degree of SOFAZ portfolio diversification and increase its profitability, the fund made the first private investment through investment funds of the International Finance Corporation (IFC), a member of the World Bank (WB)."
"These funds accumulate the money of qualified investors and place them in shares of private companies that are not quoted on the stock exchange. Depending on the investor's strategy, private investment in the company as a whole can be classified by geographical focus, the industrial structure and development stage of the company (venture capital, growth capital and buy-funded)," the fund said.
However, the bank does not intend to abandon its diversified assets in China despite the recent developments in Chinese stock funds.
Investing in the Chinese yuan is not of a speculative nature. The fund's investment was not designed for short-term fluctuations in the market, but for the long-term, according to the fund.
The value of SOFAZ investments in state and agency bonds in China, including accrued interest, amounted to 3.02 billion yuan.
Following the devaluation of the Chinese yuan, SOFAZ investments decreased in dollar terms to $472.7 million from $500 million (three billion yuan). The fund invested in Chinese bonds in July.
SOFAZ began to invest in assets denominated in currencies such as the Australian dollar, the Turkish lira, and the Russian ruble starting from 2012.
"In line with the strategy to diversify the currency basket, and given the fact that China is the second largest economy of the world in terms of nominal GDP and the yuan claims for inclusion in the list of reserve currencies, SOFAZ decided to start investing in the Chinese yuan," the fund said.
The Fund noted that, given the market conditions of China and the deterrent monetary policy of the People's Bank of this country, the State Oil Fund considered it appropriate to start with yuan-denominated investment in the bond market.
SOFAZ reports that in the future, the fund may consider investments in other types of financial instruments in the Chinese market, including stocks.
SOFAZ asset placement is in the following geographic locations: 57.28 percent in European countries, 24.03 percent in North America, 13.53 percent in Australia, 8.59 percent in the Asia-Pacific region, 1.45 percent the Middle East, 1.41 percent in South America, 2.89 percent international financial institutions, and 0.01 percent in Africa.
The fund also announced that it will not raise its gold reserves.
As of today, the fund's reserves portfolio includes 30,175 kilograms of gold, which is about 3.5 percent of its total assets.
"At the moment, increasing gold reserves is not in the plans," the fund said.
SOFAZ assets are placed partly in securities and money market instruments (deposits, bank accounts).
As of today, SOFAZ investments in the bonds of agencies and international organizations hit 11.9 percent of the total funds. Sovereign debt securities were at 6.3 percent, while financial bonds stood at 20.1 percent, corporate bonds at 44.1 per cent, short-term commercial paper at 11.8 percent, and guaranteed bonds at 1.8 percent.
The Fund also invested in deposits and money market instruments about 4.3 percent of its total investment portfolio, at a time when investments in gold hit 3.2 percent, real estate at 2.9 per cent, shares - 7.7 percent, and investment in the projects was 2 percent.
--
Follow the author on Twitter: @GulgizD
Follow us on Twitter @AzerNewsAz