Providers to ensure better internet connection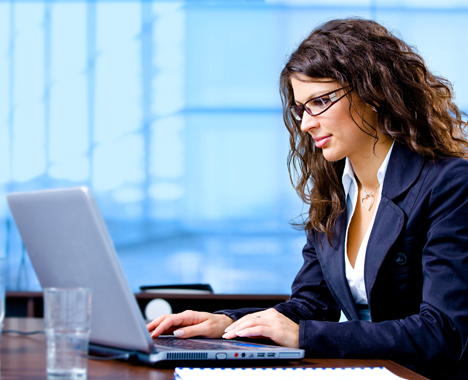 By Nigar Orujova
Azerbaijan is well known in the region for offering broad internet penetration. The country is now working to increase its broadband internet service through a comprehensive national network.
Today, the country has about 40 Internet service providers, offering internet connection to 73 percent for a total population of 9.5 million. Azerbaijan's broadband internet penetration stands at 55 percent.
However, high penetration levels should also presuppose good quality.
"A new contract will be signed between Internet service providers and end-users in Azerbaijan to guarantee provision of high quality Internet services," said Araz Aliyev, Deputy Chief of the State Service for Anti-monopoly Policy and Consumer Protection.
Speaking at a round table discussion on the protection of consumers' rights in the field of communications, Aliyev noted that the new version of the agreement defines the responsibilities of Internet service providers to users, namely the provision of high-quality Internet services.
"This agreement will ensure the protection of consumers' rights and improve the quality of services provided to end users," he stressed.
"The draft agreement stipulates such aspects as software provider to the end user the stated data rate and a refund in the absence of the quality of the connection, the definition of the terms of payment services, creation the possibility to the user of applying to the provider in electronic form. In addition, it should be pointed out that the user can freely connect to the services of another provider, even in case of accumulated debts, etc." Aliyev said.
Today, Azerbaijan is 63rd in the world in terms of the number of Internet user, according to the International Telecommunication Union.
Over the past five years, the information technology sector of Azerbaijan has doubled. However, to implement the measures envisaged in the concept "Azerbaijan 2020: Vision for the Future" it still needs to increase the ICT sector 4-4.5 times in the next 10 years.
By that time, the country aims to gain $8-8.5 billion from the information and communication technologies sector.
Meanwhile, mobile operators are now actively developing the data services provision sector. Despite the fact that the vast majority of connections are based on the ADSL technology, wireless access technology via Wi-Fi, WiMAX, 3G and 4G have recently become widespread in Azerbaijan.
The mobile phone penetration in the country stays at the level of 112 percent, thanks to its three main mobile operators. The number of mobile broadband connections in Azerbaijan is 43.9 per 100 people, and on this basis, the country is 46th in the world.
--
Nigar Orujova is AzerNews's staff journalist, follow her on Twitter: @o_nigar
Follow us on Twitter @AzerNewsAz