10 October 2014 11:44 (UTC+04:00)
3 508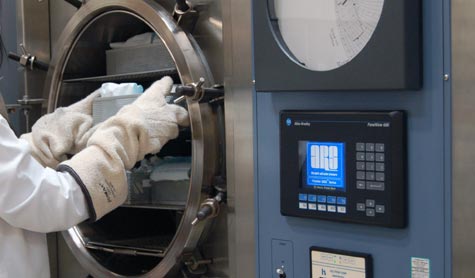 By Nigar Orujova
Azerbaijan plans to launch a radiation sterilization installation in 2015.
The news was announced by Head of the State Agency for Regulation of Nuclear and Radiological Activities of the Emergency Situations Ministry Vugar Huseynov.
The project, developed by the Institute of Radiation Problems of Azerbaijan's National Academy of Sciences and the International Atomic Energy Agency, involves sterilization of different products such as medical instruments and food.
"The construction of the installation for sterilization by means of radioactive radiation is already underway in Gobu in an area dedicated for this purpose. Bunker of the installation is now ready, it is necessary to solve the problem with the supply of radioactive sources that will be provided by a Hungarian company, which has won the tender. Based on the tripartite contract, it must ensure construction of this installation, and supply of radiation sources," he said.
Huseynov added that the total activity of radioactive sources will be 300,000 curies, but the installation is suitable to work at a rate of up to two million curies.
"However, at the initial stage, radioactive sources with a total activity of 300,000 curies will work," he stressed.
After launching of the installation, different items will be exposed to radiation with gamma rays, and the period of their use will be increased.
Gamma radiation sterilization, one of the most penetrative types of energy, causes significant cell damage at even low dosage, thus killing germs, without damaging the material.
Sterilization plants operate in all developed countries, increasing the shelf life of many products.
Dosimetric and microbiological laboratories which control the quality will also be established at the plant in Gobu. After sterilization, the presence or absence of microorganisms in the products will be checked in the laboratories.
The international list of products that can be subjected to radiation in harmless doses includes wheat, dried fruit, spices, meat and meat products, wine, potatoes, and other agricultural goods.