28 November 2013 13:53 (UTC+04:00)
969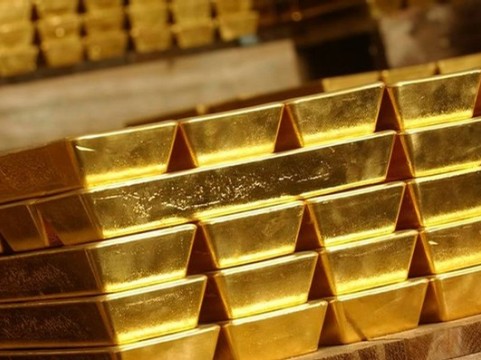 By Sara Rajabova
A Turkish official said Turkey's gold exports to Iran may increase if western sanctions against Iran are lifted.
Turkey can dramatically increase gold exports to Iran if sanctions are lifted, Hurriyet Daily News quoted Head of Turkey's Jewelry Exporters Association Ayhan Güner as saying.
According to the deal between Iran and the P5+1, reached in Geneva, embargoes on precious metals, car production, and petrochemical exports will be suspended for an initial six-month period.
Güner said Turkey may export jewelry to Iran, adding that it will be very positive for this sector.
Turkey exported gold worth $6.4 billion to Iran in the first nine months of last year, and could increase it only by $0.1 billion to $6.5 billion by the year-end due to the latest round of sanctions, data from the Turkish Statistics Agency (TÜİK) shows.
Turkey exported gold worth approximately $1.6 billion to Iran in the first nine months of the year.
U.S. officials have sought to prevent Turkish gold exports from providing a financial lifeline to Tehran, which has been largely frozen out of the global banking system by Western sanctions over its nuclear program.
The United States had given Turkey a six-month waiver exempting it from sanctions on trade with Iran, which expired in July 2013.
Turkey, Iran's biggest natural gas customer, is using Turkish lira to pay for its energy imports from Iran, because sanctions prevent it from paying in dollars or euros.
Iranians then use those liras, held in Halkbank accounts, to buy gold in Turkey, and couriers carry bullion worth millions of dollars in hand luggage to Dubai, where it can be sold for foreign currency or shipped to Iran, Reuters reported.
Turkey is heavily dependent on imported energy and, while it has cut back on oil purchases from Iran, has made clear it cannot simply stop buying Iranian oil and gas.
Turkish Energy Minister Taner Yildiz recently said Turkey could increase its oil imports from Iran if sanctions ease.
He said Turkey is also importing 10 billion cubic meters (bcm) of gas a year from Iran, but would buy more if it were available.
The value of trade transactions between Iran and Turkey amounted to $22 billion in 2012.
Iran is one of the five important countries that supply gas to Turkey, and Turkey imports the major portion of its oil from Iran. Iran is Turkey's second biggest oil supplier after Russia.
At the beginning of 2012, the European Union placed an embargo on Iranian oil and petrochemicals exports, banned the trade of precious metals as well as transactions with the Central Bank of Iran, and froze its assets across the bloc. The measures came into effect as of July 1, 2012.
The U.S. and its Western allies suspect Iran of developing nuclear weapons, something Iran denies. Iran has on numerous occasions stated that it does not seek to develop nuclear weapons but is using nuclear energy for medical research instead.