Legislative amendments on Islamic banking not on CBA agenda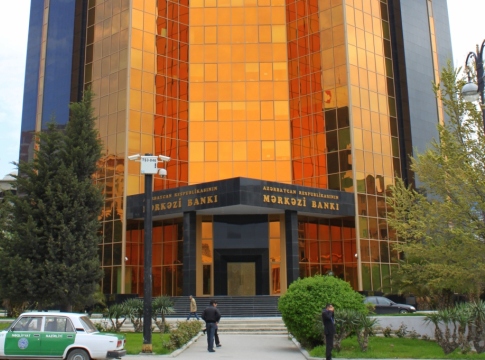 By Gulgiz Dadashova
The Central Bank of Azerbaijan (CBA) does not currently consider amending the domestic legislation to ensure the implementation of Islamic banking in Azerbaijan, CBA Chairman Elman Rustamov told Trend news agency.
Prohibition on charging interest for loans is the major distinction between Islamic and Western-style banking. Instead of interest, Islamic banks take a stake in businesses to which they loan money and share both the profit and loss with the client.
There is a special order of taxation of Islamic financial instruments, forms and methods of regulation and supervision of Islamic banks, along with the procedure for the issuance and circulation of Islamic securities and the requirements of Islamic investment funds in the world.
Banned activity includes speculation in financial markets, financing the economy through methods of interest calculation and financing production, trade or services prohibited by Islam, such as producing alcohol, food containing pork, gambling, etc.
"It is necessary to first create a legislative basis, then a regulatory one based on it, then licensing and the issuance of permits can begin. If there is no such basis, these actions remain exploratory by nature," Rustamov said.
The only 'Islamic window' in Azerbaijan, created by the International Bank of Azerbaijan, has already begun serving customers. The amount of assets attracted from Islamic financing sources has hit $60-70 million. At the same time, Islamic leasing products are actively offered via the Joint Leasing Company, one of the co-founders of IBA.
The range of services offered by the bank includes such products of Islamic banking as Ijara, an analogue of traditional leasing, Vakala deposit, an equivalent of a conventional deposit, Islamic bank cards, and opening of Gard Hassan accounts.
IBA Islamic Banking Department head Behnam Gurbanzade earlier said that the above-said products of the IBA have undergone relevant certification in independent Sharia financial and legal advisory company Dar al Sharia, founded by Dubai Islamic Bank in accordance with international practices.
Thus, all procedures and documentation on these types of services provided by the IBA Islamic Banking Department meet the standards assigned by leading Islamic financial regulator AAOIFI (Accounting and Auditing Organization for Islamic Financial Institutions).
To create a legislative basis for Islamic banking, the IBA jointly with international financial institutions is preparing proposals for amendments to the banking legislation.
Experts believe that the application of Islamic window in Azerbaijan would influence positively the development of Islamic banking in the country. They suggest that as long as loan interest rates stay above the 20-percent mark, Islamic banking could potentially gain market share.
The IBA is not alone in studying the field of Islamic finance. Earlier, the Russian-owned Nikoil Bank started offering clients the opportunity to make interest-free deposits, which would then be invested into Sharia law-compliant business ventures.
Also, Amrahbank, partly owned by the Bahrain-based International Investment Bank, has plans to offer "Sharia-complaint financial products" to cash in on "the untapped Islamic banking market both in Azerbaijan and neighboring regions."
Earlier, Kovsarbank attempted to offer a full range of Islamic banking services in Azerbijan. However, the CBA withdrew its license, saying it was violating the law and citing a small portfolio. The bank subsequently closed down.