1 February 2013 19:16 (UTC+04:00)
1 355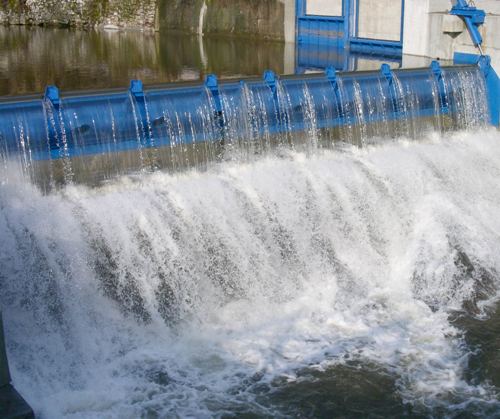 By Nigar Orujova
Construction of some 60 small hydropower plants in Azerbaijan in the near future would be appropriate, the State Agency for Alternative and Renewable Energy said on Thursday.
The agency, established in 2009, plans to increase the share of renewable energy sources to 20 percent by 2020 from the current 10 percent.
Up to $100 million has been allocated from the country's state budget over the last four years to develop alternative energy.
According to the Industry and Energy Ministry, some 7 billion manats (about $8.9 billion) are needed to bring the share of alternative and renewable energy sources in Azerbaijan's energy production to 20 percent.
In accordance with the plans, the generation capacity of alternative energy sources will be brought to 2,000 megawatts by 2020.
Construction of small hydro-power plants is part of the development of alternative energy sources, the ongoing effort to reduce dependence on fuel in power generation and further tap into the nation's hydropower potential.
5 billion kilowatt per hour can be provided through small hydropower plants by using rivers suitable for power generation, the agency said.
The power generation potential of the rivers in Azerbaijan is estimated at 40 billion kilowatt/hour, and feasible potential is 16 billion kilowatt/hour.
"The construction of hydroelectric power plants (HPPs) plays an important role in addressing issues such as flood control, the creation of clean electricity production and the construction of new irrigation systems," the agency said.
These HPPs could be built along irrigation canals, rivers with unregulated flow and those near water reservoirs.
The use of small HPPs for the provision of electricity to facilities and communities located far from power transmission lines and substations would help to resolve social problems, along with power supply issues, the agency believes.
According to the state-owned energy company Azerenergy, construction of several small hydropower plants is expected in Azerbaijan in 2013.
Azerenergy owns six hydroelectric and 13 thermal power plants.
Related News