16 April 2019 13:14 (UTC+04:00)
1 283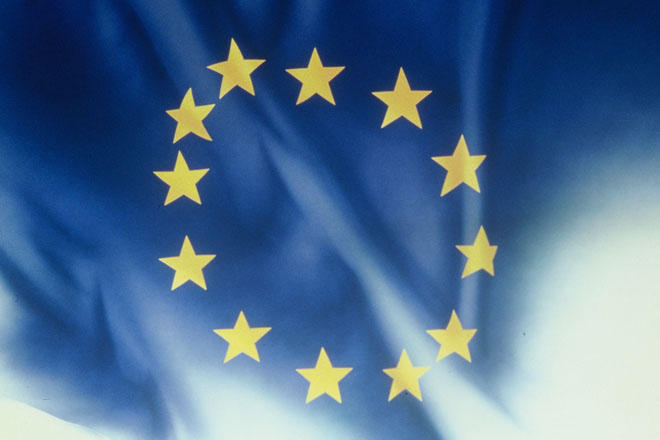 By Leman Mammadova
The cost of the EU4Climate regional project on combating climate change, which covers Azerbaijan, is 8.8 million euros, Michael Rupp, head of the sector for connectivity in the Eastern Partnership countries of the European Commission's Directorate-General for Neighborhood and Enlargement Negotiations, told Trend.
In Azerbaijan, EU funds of around 830,000 euros will go for the implementation of nationally important climate change policies and practices.
Rupp noted that the project covers all sectors, including energy, small and medium-sized enterprises (SMEs), transport, etc. The main goal of the project is to reduce the amount of carbon dioxide emissions as a result of the activities in all sectors.
He noted that the experts of the UN Development Program experts and Azerbaijan will discuss the current situation in the country and decide what is best to do and where to start from.
Rupp added that Azerbaijan has set a goal to reduce the amount of carbon dioxide emissions. This is not an easy task, so all agencies and ministries should work together, he said.
On April 15, Baku hosted the presentation of the EU4Climate project being implemented by the UN and the EU.
The EU4Climate project is being implemented to help the Eastern Partnership countries to combat climate change, prepare a strategy for the development of preventive measures in this area, as well as to help integrate climate change issues into the main policy of states.
The project will be implemented until 2022 in Azerbaijan, Georgia, Belarus, Moldova, Ukraine and Armenia. In all six countries, the project will contribute to accelerating the achievement of the 2030 Agenda for Sustainable Development and its 17 accompanying Sustainable Development Goals.
The project is implemented in line with the framework of the Easter Partnership 20 Deliverables for 2020 policy, which aims to deliver and demonstrate tangible results to improve the lives of citizens across four major areas: economic development; good governance; better connectivity and environment; and social mobility.
Earlier, EU funded projects on Promoting Development of Alternative Sources of Energy in Azerbaijan for 2011-2014 and the precursor of this program, the 4-year Regional Clima-East Project for the period 2013-2017, covering six countries.
The current project will help implement measures in the Paris Climate Agreement in Azerbaijan.
Azerbaijan set a goal to reduce the amount of greenhouse gases emitted into the atmosphere by 35 percent by 2030.
The project envisages contribution to climate change mitigation and adaptation, development towards a low-emissions and climate-resilient economy as well as harmonization of national legislation in accordance with the respective EU acquits as provided by bilateral agreements with the EU and in the context of Energy Community Treaty.
It will also ensure the mobilization of climate finance to deal with the threat of climate change.
Related News