New inflow of tourists from China expected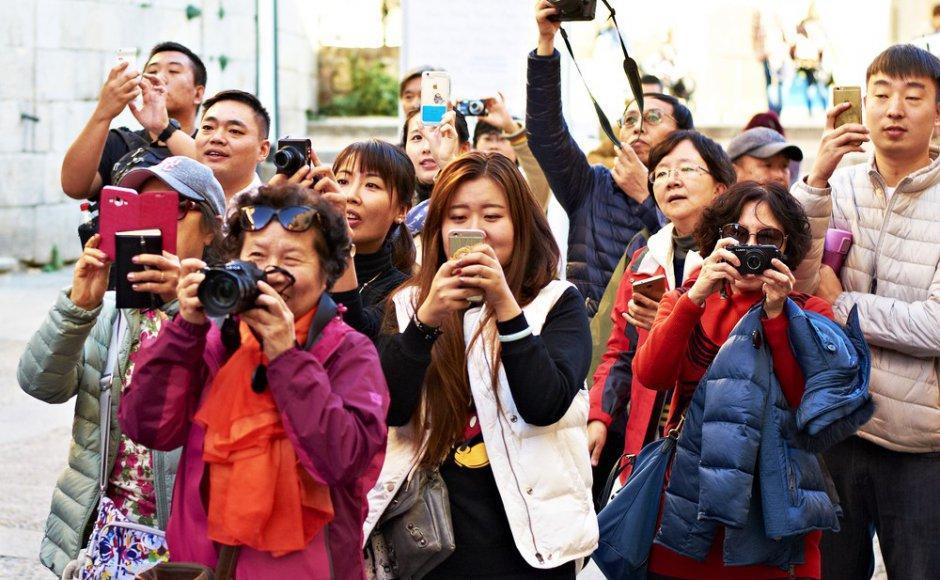 By Mirsaid Ibrahimzade
It's expected that the number of Chinese tourists in Azerbaijan may reach 200,000 people within the next few years.
This is provided for by a "Memorandum of Understanding on the simplification of group tours of Chinese tourists to Azerbaijan" signed between the Azerbaijan State Tourism Agency and the Ministry of Culture and Tourism of China, Chairman of the Agency Fuad Naghiyev said on March 1.
He said that 50 percent increase was observed in this direction in 2018.
"Today we may say that several times more tourists will come from China to Azerbaijan. China has been chosen as one of the main priority markets for attracting tourists to Azerbaijan. There are a total of 12 target areas, including the post-Soviet space, Asia, Europe and the Middle East. Azerbaijan's official travel agencies have already been operating in six countries, including China. In the near future, offices will open in four more countries," Naghiyev said.
Naghiyev added that according to the instructions of President Ilham Aliyev, participants in the emerging tourism industry should ensure the double growth of tourists inflow to Azerbaijan. Along with this, tourists should be satisfied with the services provided here.
From the Azerbaijani side, the Memorandum was signed by Chairman of the Tourism Agency Fuad Naghiyev, from the Chinese side - Deputy Minister of Culture and Tourism of China Zhang Sue.
Generally, in recent years, the development of the tourism industry has received the closest attention of the leadership of Azerbaijan. In the cities of country, in resort areas, in the mountains and on the Caspian coast, dozens of international-class hotels were built, worldwide networks opened their hotels, water parks and extensive recreation areas were created.
Moreover, simplification of visa regime also plays a major role in the development of tourism in Azerbaijan. Currently, citizens of a number of countries get visas right at the Azerbaijani airports, while other tourists can visit the country by getting online tourist visas.
In 2018, 2,849,600 tourists from 196 countries arrived in Azerbaijan, showing a 5.7 percent increase compared to 2017.
--
Follow us on Twitter @AzerNewsAz