16 December 2017 15:45 (UTC+04:00)
2 587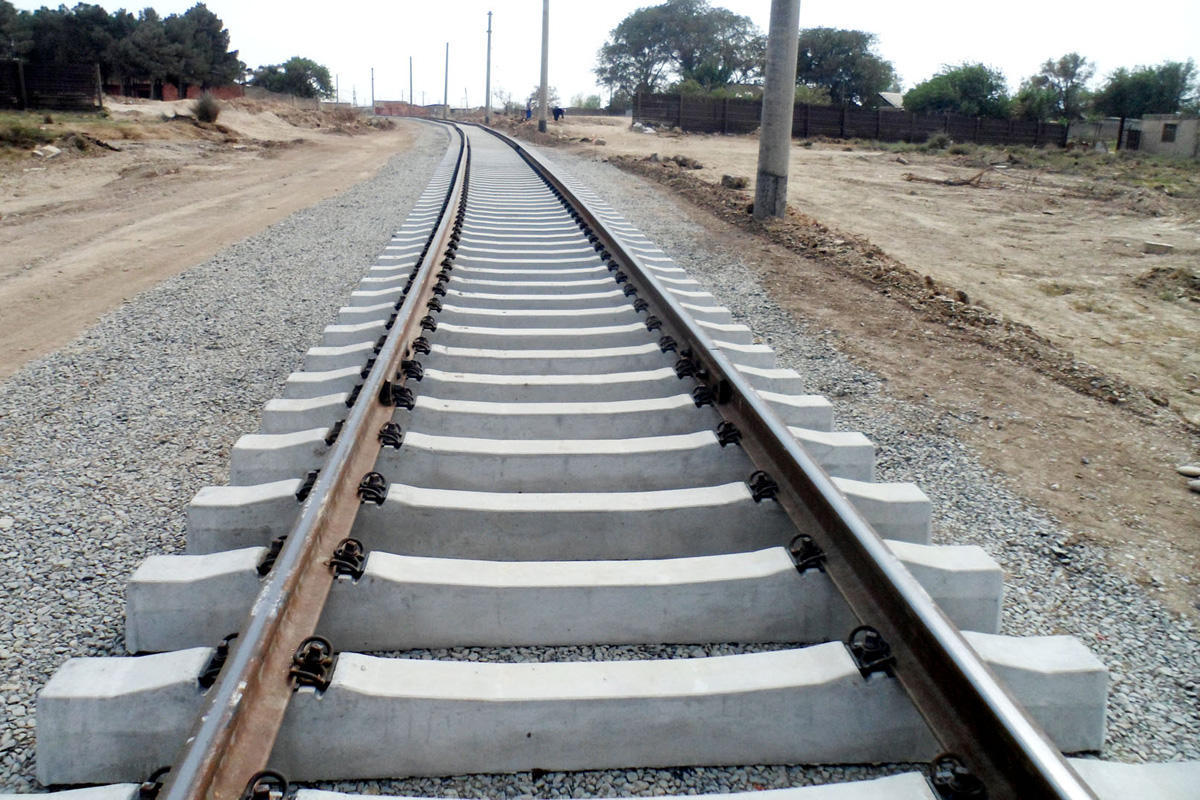 By Trend:
The Baku- Tbilisi-Kars (BTK) railway will play a role of a guarantor for stability and security in the region, Azerbaijan's Ambassador to Argentina and Paraguay Rashad Aslanov said in his article published in Argentina's Télam national news agency and Paraguay's Agencia IP.
"This strategic project will not only boost the transit potential of the countries in the region, but also strengthen their independence and economy," said the envoy.
He noted that BTK will ensure non-stop, safer and faster transportation of passengers and goods to Europe and Asia through Azerbaijan, Georgia and Turkey.
"Today the largest cargo traffic in the transport sector is between China and Europe. Cargo transportation between them is carried out through maritime transport, which takes from 35 to 50 days. After the commissioning of the Baku-Tbilisi-Kars railway, the delivery of cargo from China to Europe will take only 12 to 15 days and, as a result, the shipping time will be reduced more than two times compared to maritime transport," said Aslanov.
He pointed out that BTK railway will facilitate access of Central Asian countries - Turkmenistan, Kazakhstan, Uzbekistan, Kyrgyzstan and Tajikistan, as well as Afghanistan to European and global markets.
"With its global importance, the Baku-Tbilisi-Kars railway will bring great social and economic benefits by linking two continents with rails," said the ambassador.
He pointed out that some foreign circles did not believe in the construction of the Baku-Tbilisi-Kars railway. However, three countries showed that it is possible, added Aslanov.
"This infrastructure is of great importance for Azerbaijan, as well as for the region and the world. This project will play a role of guarantor for stability and security in the region," he said.
"The implementation of this project has been possible only with joint efforts of Azerbaijan, Georgia and Turkey. They have never received any loan from anywhere. The three countries constructed it only with their own resources," noted the ambassador.
Aslanov noted that the European Union also welcomes the new railway corridor, which will provide better connectivity and better business opportunities.
The BTK railway was constructed on the basis of the Azerbaijan-Georgia-Turkey intergovernmental agreement. The main purpose of the project is to improve economic relations between the three countries and gain foreign direct investment by connecting Europe to Asia.
The railway is intended to transport one million passengers and 6.5 million tons of freight at the first stage. This capacity will then reach 3 million passengers and 17 million tons of cargo.
---
Follow us on Twitter @AzerNewsAz
Related News