26 July 2017 11:59 (UTC+04:00)
2 266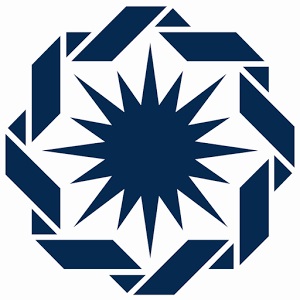 By Sara Israfilbayova
After the adoption of the plan for the restructuring of external debts of the International Bank of Azerbaijan (IBA) by foreign creditors, Moody's upgraded the ratings of the bank.
Thus, the rating of long-term deposits in local and foreign currency increased from Caa2 to the level of Caa1. The senior unsecured foreign currency debt rating rose from Caa3 to Caa2. The Baseline Credit Assessments (BCA) has been raised from ca to caa3. At the same time, the long-term Credit Risk Assesment (CRA) increased from Caa1 (cr) to B3. The rating of long-term deposits of the bank was given a positive outlook.
The rating action concludes Moody's review of IBA's ratings initiated on May 26 and follows the approval of the bank's restructuring plan by its creditors, announced at the claimant's meeting on 18 July.
Moody's expects bank's asset quality to improve following the planned additional tranche of bad assets transfer, which is to be completed by the end of 2017.
Moody's believes that the bank will remain loss-making throughout 2017 and may only return to profitability by the end of 2018, subject to resuming new lending, which is dependent on the recovery of economic environment in Azerbaijan.
The IBA, has earlier announced that it would halt foreign currency-denominated loan repayments in order to restructure its foreign obligations and swap them for sovereign debt. It has $3.3 billion of outstanding debt.
In July 2015, President Ilham Aliyev signed a decree on the measures for rehabilitation related to the preparations for privatizing the state-owned shares of the International Bank of Azerbaijan JSC.
The shortcomings in the management, investment and loan policy of the IBA, as well as financing of less efficient, risky investment projects worsened the Bank's financial state, caused increase in the share of distressed assets and reduced its liquidity.
The major foreign creditors of the IBA include the American company Cargill, Citibank, Rubrika Finance Company Limited, Credit Suisse AG.
The Bank appealed to the New York court for support in the process of their restructuring. Foreign creditors will not be able to make claims against IBA assets in the process of voluntary restructuring of the bank's foreign obligations, according to the court decision adopted on May 12, 2017.
Then the London court took a positive decision on the IBA to prevent lawsuits in the UK from foreign creditors regarding the bank's assets.
The IBA has been operating since 1992 as one of the country's two state banks.
---
Follow us on Twitter @AzerNewsAz
Related News