Association of Banks hints at further capitalization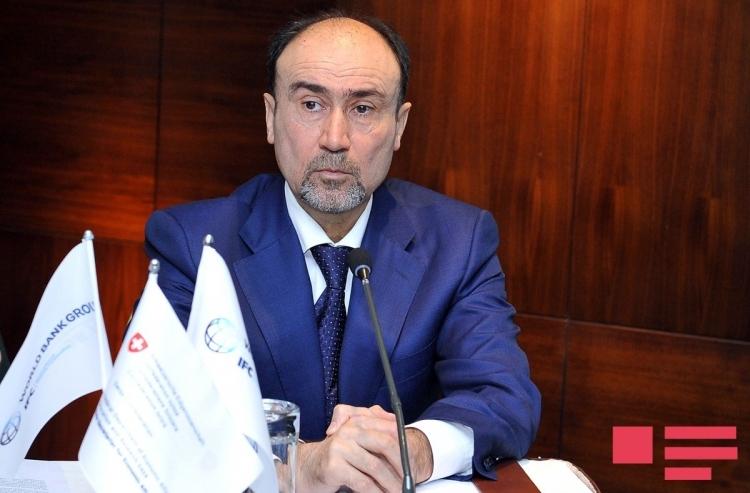 By Sara Israfilbayova
The banking sector of Azerbaijan has not yet fully recovered from the challenges it faced in 2016, and, most likely, some banks will resort to capitalization in 2017.
Head of the Association of Banks of Azerbaijan (ABA) Zakir Nuriyev stated that about 10 banks do not meet the capital requirements of the Financial Market Supervision Body [50 million manats-$29.4 million].
These results were obtained following the audit of the activities of local banks by international audit companies, according to the head of ABA.
"Based on the results of the audit in Azerbaijani banks, it was revealed that about 10 banks do not meet the requirements of the FMSB on capital level," Nuriyev told reporters on June 21.
Licenses of 11 Azerbaijani banks were annulled in 2016 as they faced a shortage of capital. The total volume of the closed bank's assets exceeded several billion manats, and liabilities - 2.9 billion manats as of early 2017.
Nuriyev went on to say that consolidation of Azerbaijani banks is an inevitable process, further adding that "consolidation in the banking sector will continue, but it would be wrong to name any specific deadlines".
Currently, 31 banks are operating in the country, after the consolidation of two banks- Atabank and Caspian Development Bank earlier this year.
The economist also spoke about the Azerbaijani manat rate, saying that it depends on the economic processes taking place in the country.
Stabilization of the manat rate in recent months does not mean that it will constantly be at the current level, according to him.
"The Central Bank of Azerbaijan (CBA) adheres to the policy of the floating manat rate [since early 2017], so the rate may rise and fall, depending on the economic processes in the country," Nuriyev added.
The Head of the Association further noted that the reference rate of the CBA can be reduced to 12 percent.
"The monetary situation in the country is not unambiguous, but I believe that the formed positive trends will create all the conditions for lowering the reference rate. Everything depends on the decision of the monetary authorities, but personally I think this is quite realistic. I do not know the exact figure, but I suppose that the rate can be reduced to 12 percent," Nuriyev concluded.
Currently, the CBA's reference rate is as the level of 15 percent.
--
Follow us on Twitter @AzerNewsAz