Consolidation of two local banks completed [PHOTO]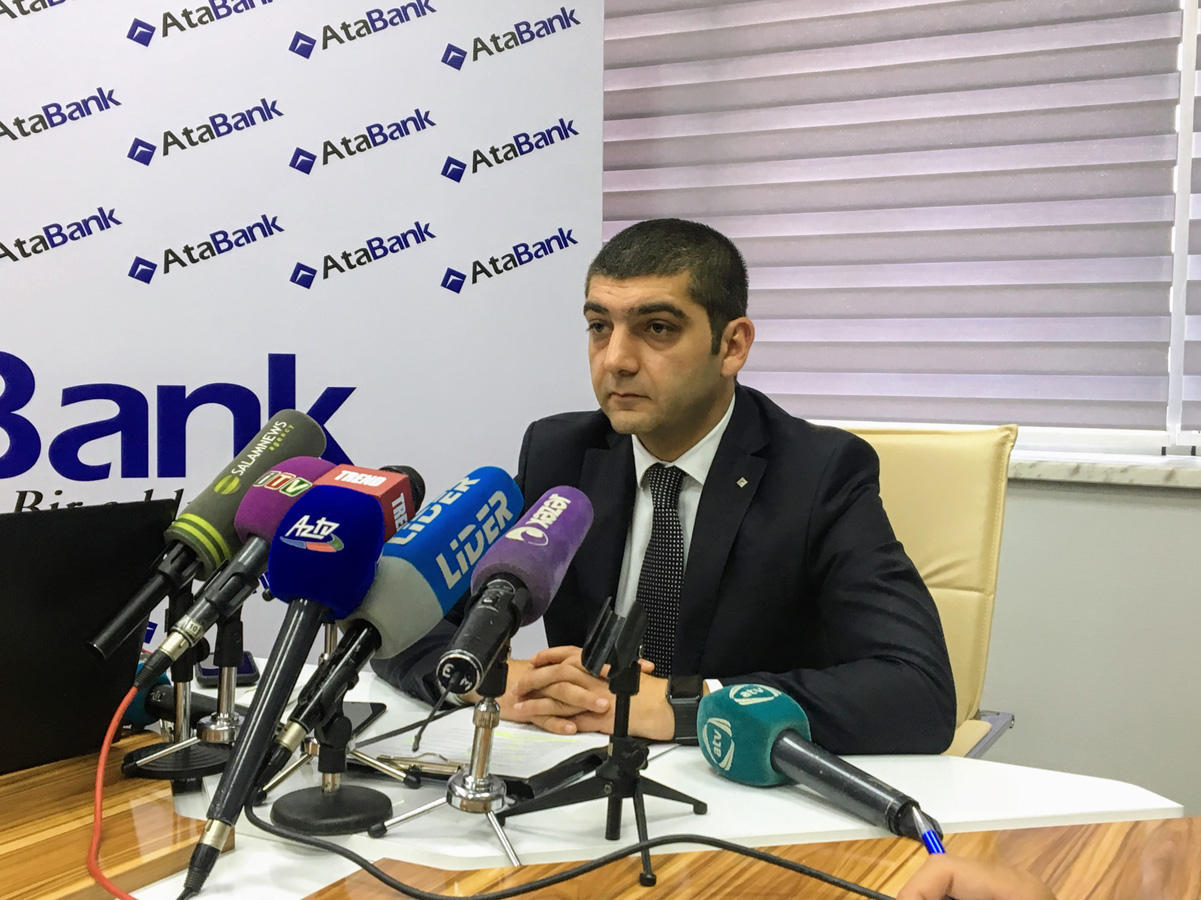 By Sara Israfilbayova
The consolidation process of two Azerbaijani banks - Atabank and Caspian Development Bank has been completed, Chairman of the Management Board at AtaBank OJSC Dayanat Guliyev said at a press conference on June 1.
Guliyev noted that as a result of the consolidation, sufficient volumes of the financial reserves have been formed and the capital position of the bank has been strengthened.
Following the consolidation, the total capital of the bank reached 142.7 million manats [$83.8 million], assets - 607.3 million manats [$356.8 million] and the loan portfolio - 546.1 million manats [$320.8 million], according to the Chairman.
Azerbaijan's banking sector was going through tough times in 2016, as the sector witnessed closure of several banks with total volume of assets exceeding several billion manats, and liabilities - 2.9 billion manats [over $1.7 billion].
Currently, 32 banks are operating in the country.
Recently, Head of the Association of Banks of Azerbaijan (ABA) Zakir Nuriyev stated that to make the process [reduction of number of the banks] painless, it is necessary to consolidate banks, rather than declaring them bankrupt.
He stressed that other banks have to follow the banks' example, further adding that banks' services are more important than their numbers.
Director of the Center for Economic and Social Development (CESD) Vugar Bayramov earlier said that the number of local banks may further fall from the current 32 and can be reduced to 20 in the near future.
Expert Samir Aliyev, a board member of the Public Association Assistance to Economic Initiatives, said that reducing the number of banks will increase the level of concentration in the banking sector.
"As a result, the role of leaders in the banking sector will become even stronger. In this regard, it is more appropriate if small banks will consolidate with each other," he said, stressing that the merger should improve the quality of services provided to customers.
---
Follow us on Twitter @AzerNewsAz