FMSB: Reforms in secured transaction to expand business access to finance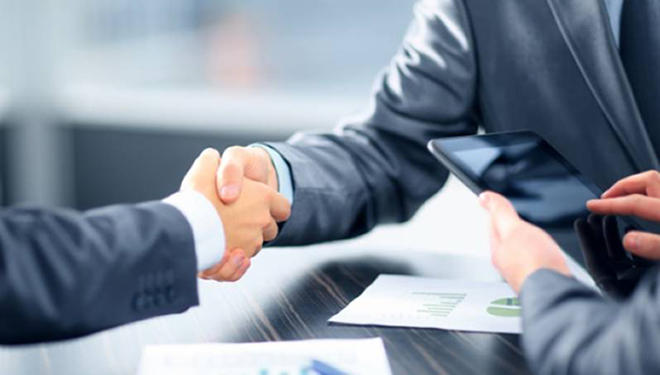 By Sara Israfilbayova
Reforms in secured transactions sphere and creation of a registry of movable property in Azerbaijan will expand access to finance for small and medium-sized enterprises (SMEs), said Asim Zulfugarov, Deputy Executive Director of the Financial Market Supervision Body (FMSB).
Zulfugarov, addressing at a regional conference on "Secured Transactions Reforms: Progress and Problems" in Baku on May 31, clarified that today, three of the four security forms existing in the country are related to real estate.
"The acceptance of movable property as collateral for loans will help greatly expand access to finance for SMEs, in turn, the movable property registry will determine whether a certain movable property is used for another loan," said Zulfugarov.
Murad Sultanov, as specialist for global secured transactions at the World Bank Group (WB), stressed that today, only 14 percent of SMEs in developing countries have a permanent credit line or loan.
"There are 400 million SMEs in developing countries, almost 50 percent of them are unattended or under-served, and only 14 percent have a permanent loan or a credit line," Sultanov said at the event.
He went on to say that problems with access to financing are observed not only in the countries of Africa and the Middle East, but also in Europe and Central Asia region, including Azerbaijan.
"Approximately 35 percent of companies interviewed in the region do not receive loans, only 25 percent of enterprises attracted a credit line from financial institutions, and today financial institutions require real estate as a loan guarantee. Today, the ratio of the volume of loan and collateral is 220 percent in the region, which is the highest in comparison with other regions," the specialist noted.
Research shows that the standard portfolio of assets of SMEs is, as a rule, movable property, according to him.
"This includes accounts receivable, vehicles, etc. Real estate accounts for only about 20 percent of enterprises' active assets, while banks today mostly take in pledge real estate collateral to secure the debt, which is due to gaps in legislation," Sultanov said.
He believes that reforms in this area will positively affect the development of lending in general. "The acceptance of movable property as collateral allows to significantly reducing the rates of interest on loans, which helps diversify the loan portfolio, strengthen competition in financial markets and, of course, expand access of SMEs to financial resources," he concluded.
On sidelines of the conference, Zakir Nuriyev, the head of the Azerbaijan's Banks Association, said that Azerbaijan should adopt a law on the protection of creditors' rights
"Without this law, it is very difficult to achieve active development of the lending. Then it will be necessary to work on the creation of a Guarantee Fund that would provide customers with a part of the interest rate on loans," he said.
"Today interest rates on deposits accepted by banks are very high, which affects the credit rates", he stressed.
In early May, the Azerbaijani Parliament approved a bill "On the encumbrance of movable property" aimed at simplifying the use of various tools, equipment and other movable objects as collateral when obtaining a loan was adopted in the second reading.
Under the law, the encumbrance of movable property is divided into three categories – state, municipal and special.
The law also envisages creation of a registry of movable property to be organized in the form of electronic information system for introduction and receipt of references.
The registry of movable property, where information on movable objects will be stored, will allow, for example, any credit institution to check the object [whether this object is a collateral object for another loan] before issuing a loan. Under the law, a special portal will be created, with the help of which anyone can register his/her personal property and subsequently use it as collateral.
---
Follow us on Twitter @AzerNewsAz